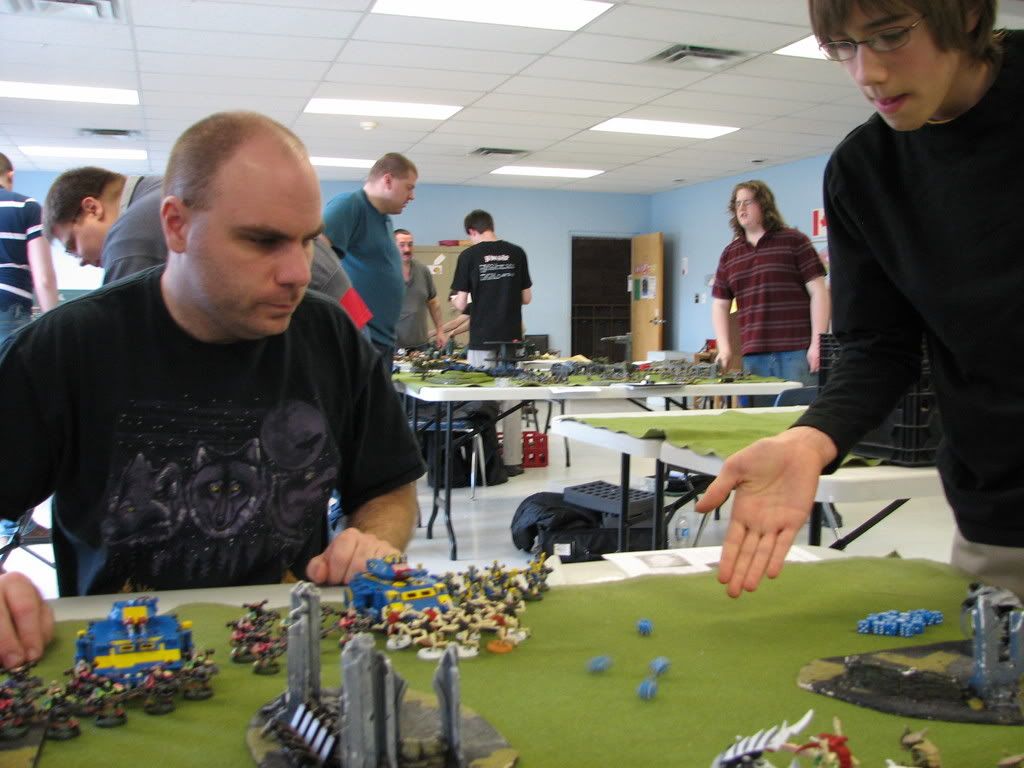 On April 13th 2008 my games club "The Lost" ran its annual championship tournament. As with every year a group of the best gamers from this region gathered together to battle for trophies and a year worth of bragging rights. The tables were filled with great fully painted armies, a requirement for the championship which pushes many people to work incredibly hard! I would like to give special acknowledgement to Andrew for his incredible White Scars army that he debuted at this tournament - He spent many long hours and late nights to build it in secret just for this event. Incredibly well done my friend!
The three round tournament was a huge success! Everyone said they had a good time and I received nothing but positive feedback. As a special thank you to all in attendance for supporting us throughout the year, we handed out special chaos dog tags that we had made to commemorate this event. Whats more we had some incredible trophies for the winners seen here: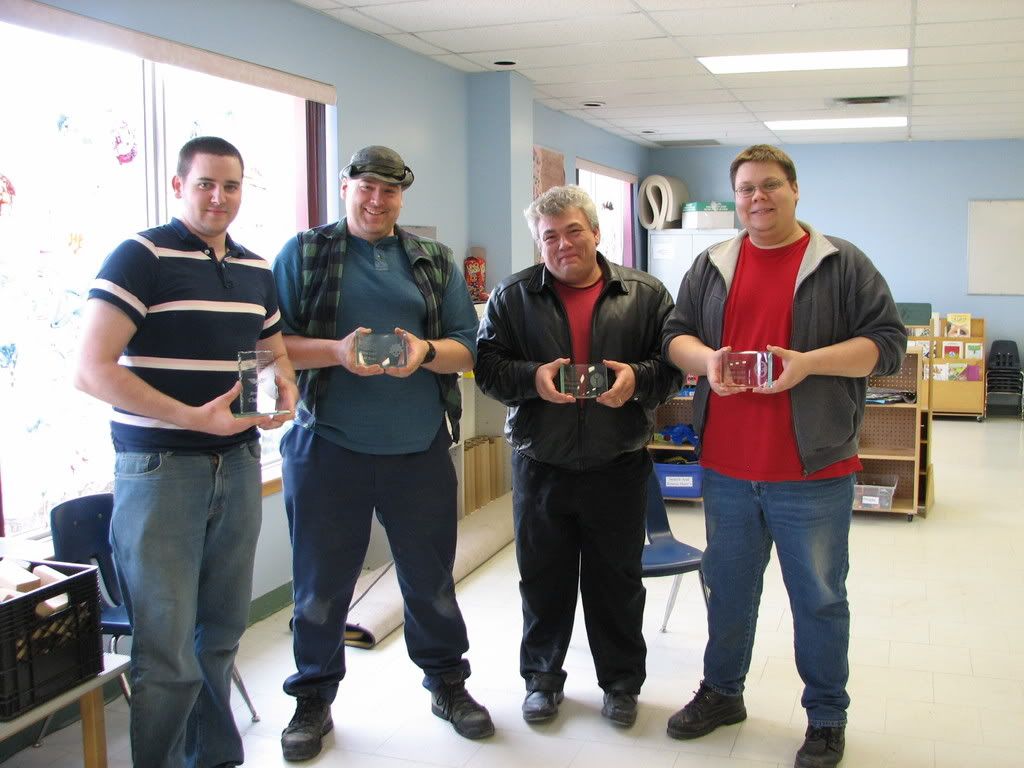 They were (from Right to left)Best General: Nic Drake (Chaos Space Marines)

Best Sportsman: Ed Guay (Tank Company)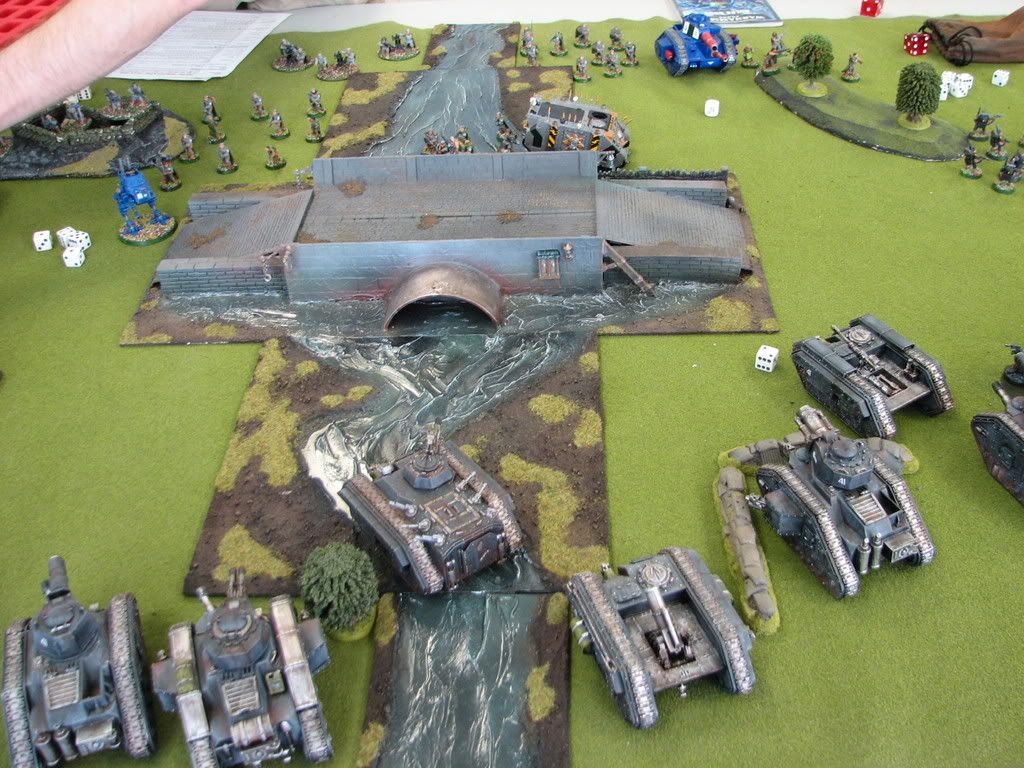 Best Army: Dave "Frosty" Cane (part of whose IG army has been featured on this site)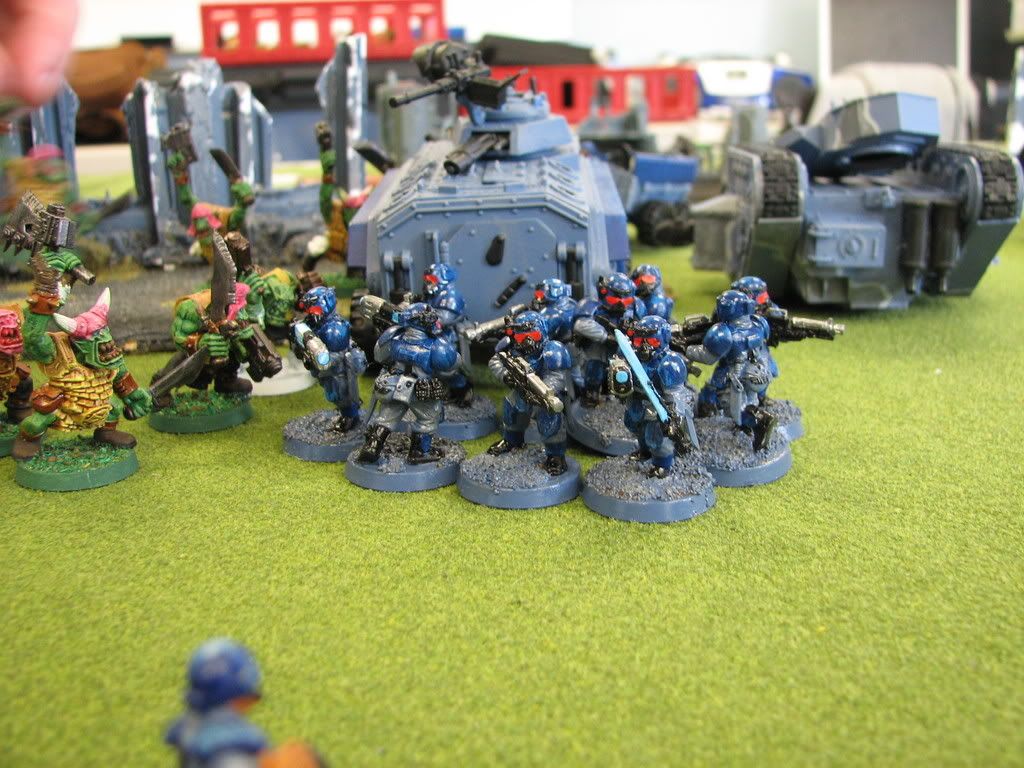 and last but not least BEST OVERALL and 2008 Necro Tournament League Champion:
Aaron Lorenz
Aaron's Tau army was a beautiful site and a terror on the battlefield. He had great scores in all categories and came out ahead by 13 points over all - truly impressive!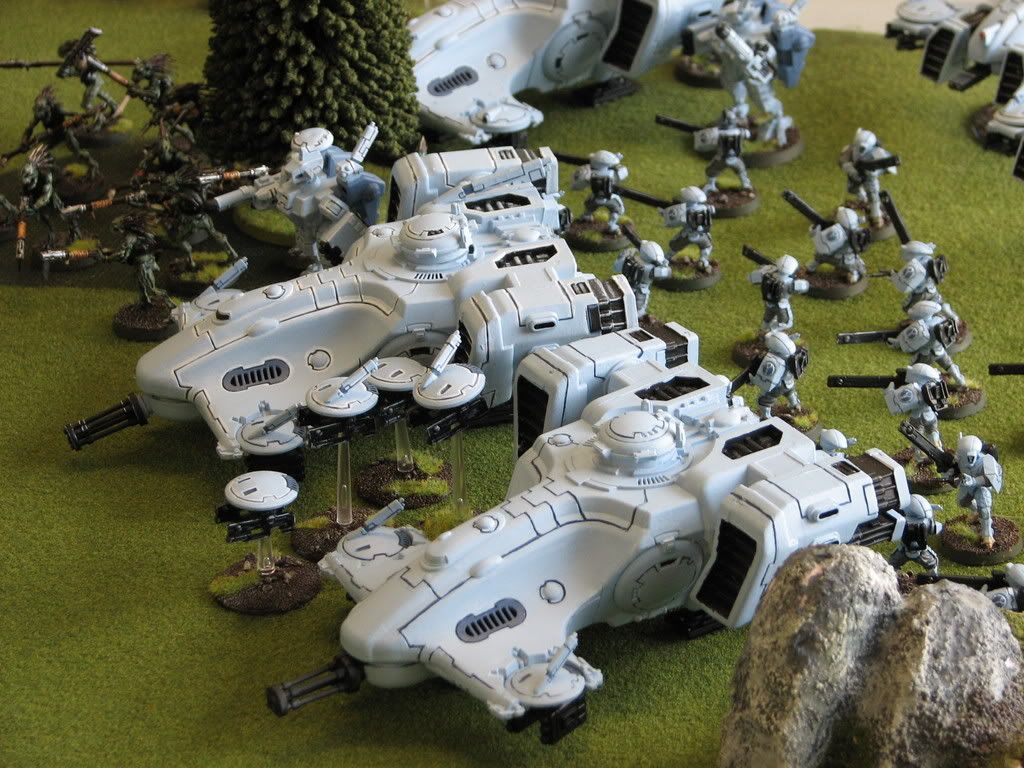 Thanks again to all who participated, thankyou for the feedback, thankyou for supporting this great ongoing tournament series and I really look forward to seeing you back out in the new season.Now to anyone who hasn't been to one of my tournaments and would like to participate just chec out the local club forums at www.thelostforums.net and see what is coming up!Below I will post a few more pics from this great event - to see all of the photos just click on the galleries section of the menu and enter my events gallery for the full photo coverage.Till next week!J