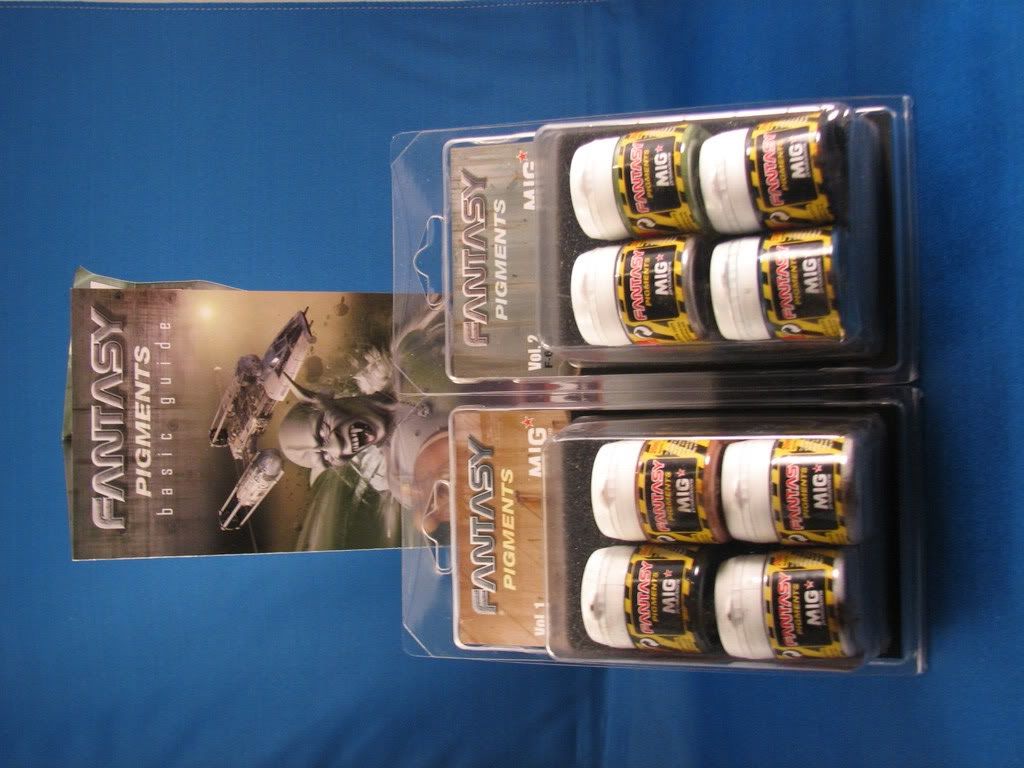 Hello readers and Happy New Year! I would like to start with a thankyou to all of you who have supported this site through the last couple of years - I hope that it will continue to service your interests and grow over the coming year. This year will see a few changes for LITW including:


A redesign of the site with an emphasis on being even more user friendly and functional.


More product features and reviews to show you what types of materials and inspirations I am using


More step by step articles and coverage of my working process on my own pieces


More tutorials


More special guest articles by some of the best known painters and sculptors in the miniature world


To start this off I have been given the privelage of trying out some new products that have just been introduced to the hobby market. Mig productions - long famed for their contributions to the historical model hobby world - have released a new set of pigments for use with SF and Fantasy models. As many of you know I have been using pigments with my work for a few years now - so I am very pleased to get these into my hands and to see what I think and how they work for me.  I will be comparing them to other pigments I own and returning to discuss the use of them as an ongoing review process throughout this year as I make use of them in several of my projects.
MIG FANTASY PIGMENTS - FIRST IMPRESSIONS
When I unboxed these I was pleased with the packaging and overall look of the product. They are shipped securely in blisterpacking and I really like the shape of the jars - they have nice wide bases to avoid tipping and mouths wide enough to really access the contents.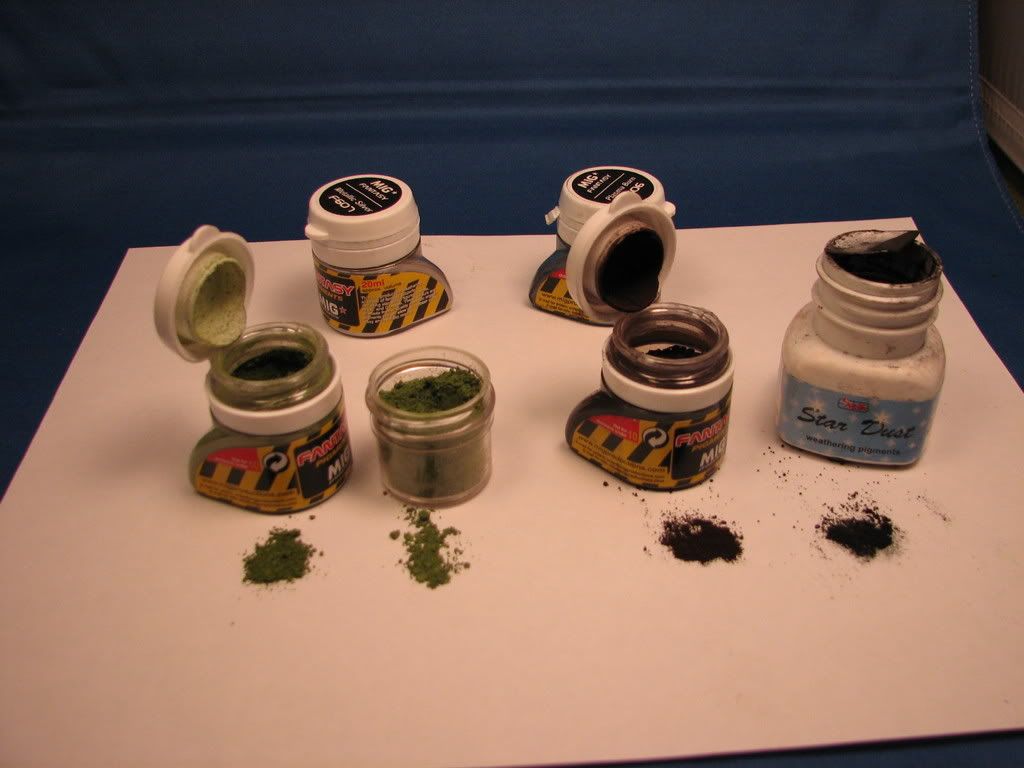 Opening the jars I find that these pigments look to be even finer and more consistant than the Stardust pigments I already own and much better colour saturation than the Doc O'Brien's weathering pigments. Overall these look like they ought to be a treat to use!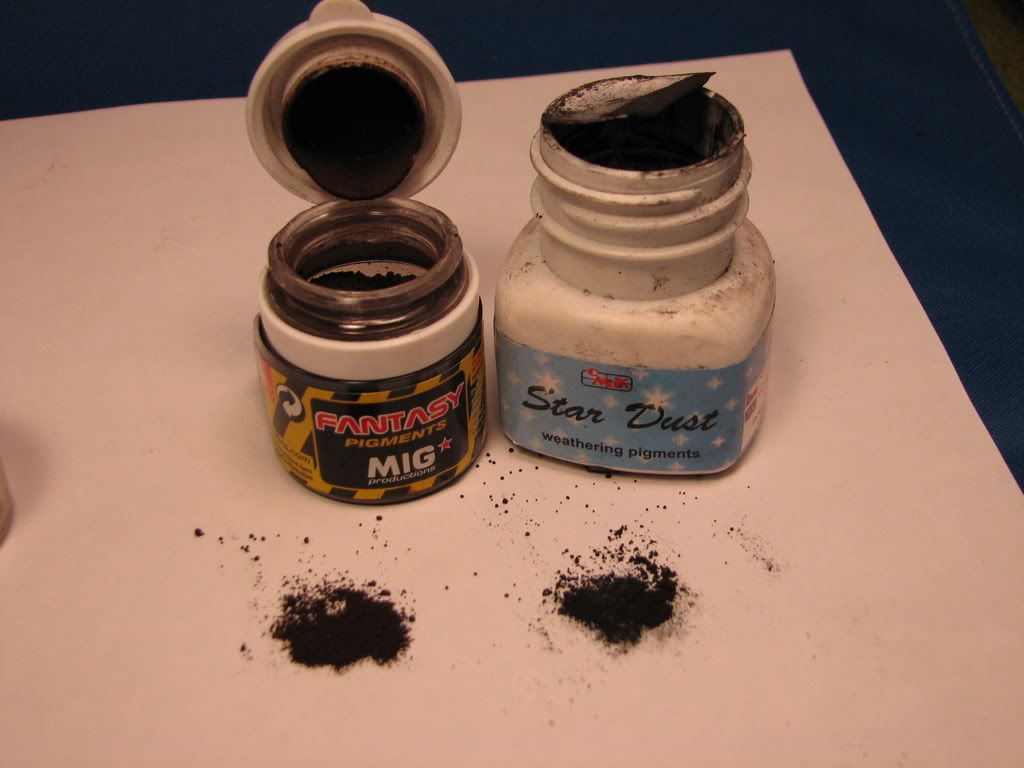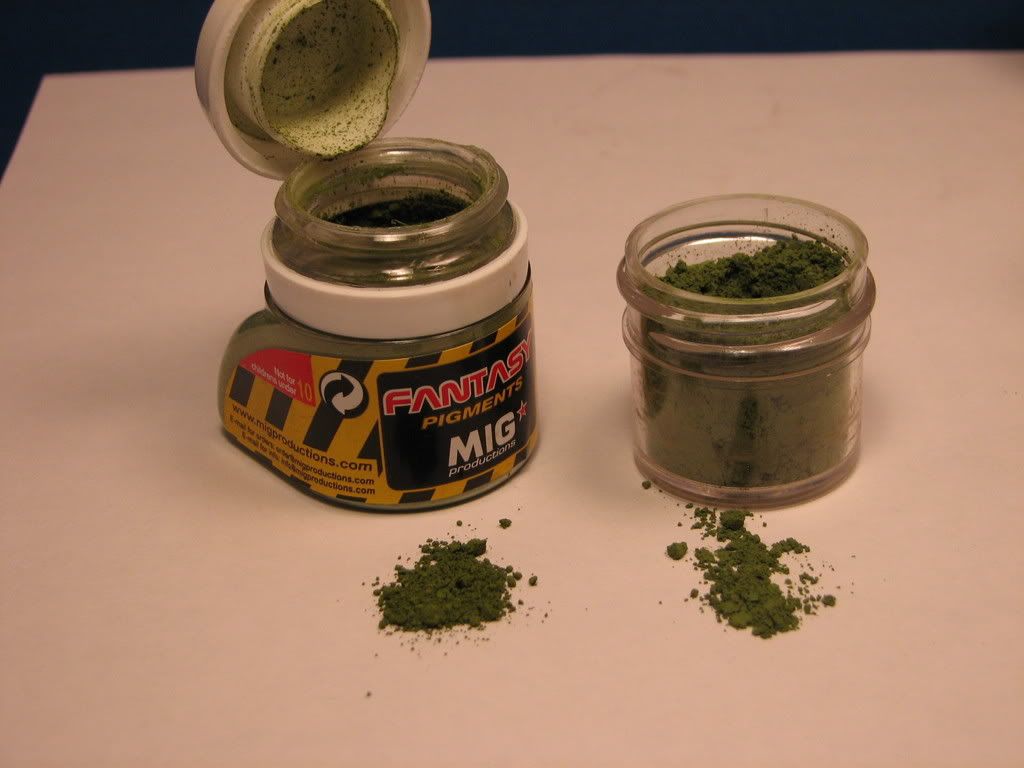 An additional thing that came packaged with my shipment is a little brochure about the pigments - which I am definitely glad to have.  It shows some of the very basics of pigment use and displays a few Beautiful models where pigments have been used for great and very diverse effects. Most importantly in the pamphlet - It shows that the metallic pigment isnt meant to be applied with a brush at all but rather with a finger or, as the pamphlet shows, a clayshaper or other soft tool. This is a pretty significant piece of information and really ought to be labelled  on the packaging or included in with the blister itself - though to be fair the back of the packaging shows a picture of the metallic being added using a finger.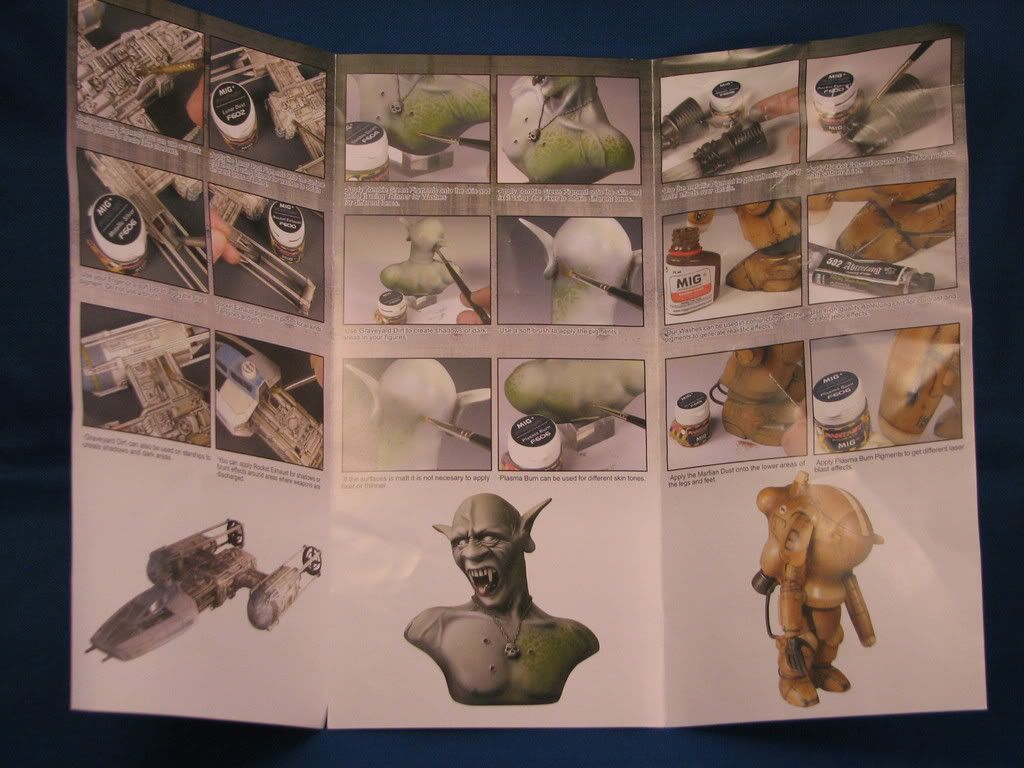 Overall my first impression of these is excellent - the texture and consistantacy looks excellent, the metallic pigment is certainly interesting and something new to me (I've used graphite before but never a specific modelling pigment of this brightness), the colour saturation looks rich, the packaging is fantastic and the brochure actually useful - not just propoganda. I am anxious to use these and rather like much of the range of colours - the "plasma burn" dull blue colour has particularily caught my eye though I am still unsure as to where I will make use of it.  It puts me in mind of one of my favorite painters' -  Mathieu Fontaine - cool colour palette (his Death Korp diorama jumping immediately to mind).  This is going to be fun!!!
 NEXT WEEK - MORE MIG! F.A.Q. DVD's Vol 1 &2!!!!!!