Today is a BIG day for LITW friend Stefan Grambart as he launches Gone to Ground.

In the spirit of such great online comics as Turn Signals On A Land Raider (TSOALR) comes an all new strip of great satire and hard pounding action following the actions of a guard regiment as they face the grim darkness of the far future.



Not only has Stefan created an incredibly funny and open premise,  his characters are fantastic, the visuals are amazing and the site is easily the best looking comic strip/blog I have seen online to date. This one is destined to become an instant classic - so get out there tell your friends and most of all check it out for yourself at www.gonetoground.ca !


(There is even a link that looks like this on the left of this page!)


Great quality, funny stuff and your 40k style fix - what more could you ask for?  Exclusive teaser art!!!??!! Well Ok... but only because you asked so nicely.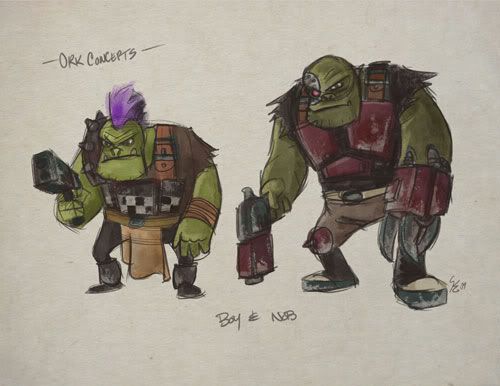 Enjoy and Ill see you back here soon with pics from the European battlefields I visited.

James AKA Tkkultist