He may be quite healthy, but Todd's awesome award winning Nurgle models are the epitome of sickness decay and rot.
I have made no secret that I admire the work of Multi Slayer Sword winner Todd Swanson - looking back through my blog you may also have seen that
he contributed something AMAZING
to a special project of mine (check the "With a little help.... " label on the right) that got put on hold for a bit when I moved but which I am looking to return to in a big way this year!
Now Todd is looking to share a bit of his talent and give people some of the very things we have been so envious of all these years. Todd's First offering under the moniker Black Swan Miniatures is a ket to recreate the actual base from his Golden demon winning
Mortio Grulgor Model from 2011 (seen here on the right ===> )
Yeah, For real.
This base is being sold through our equally amazing friend Chris Borer's FULL BORER Miniatures.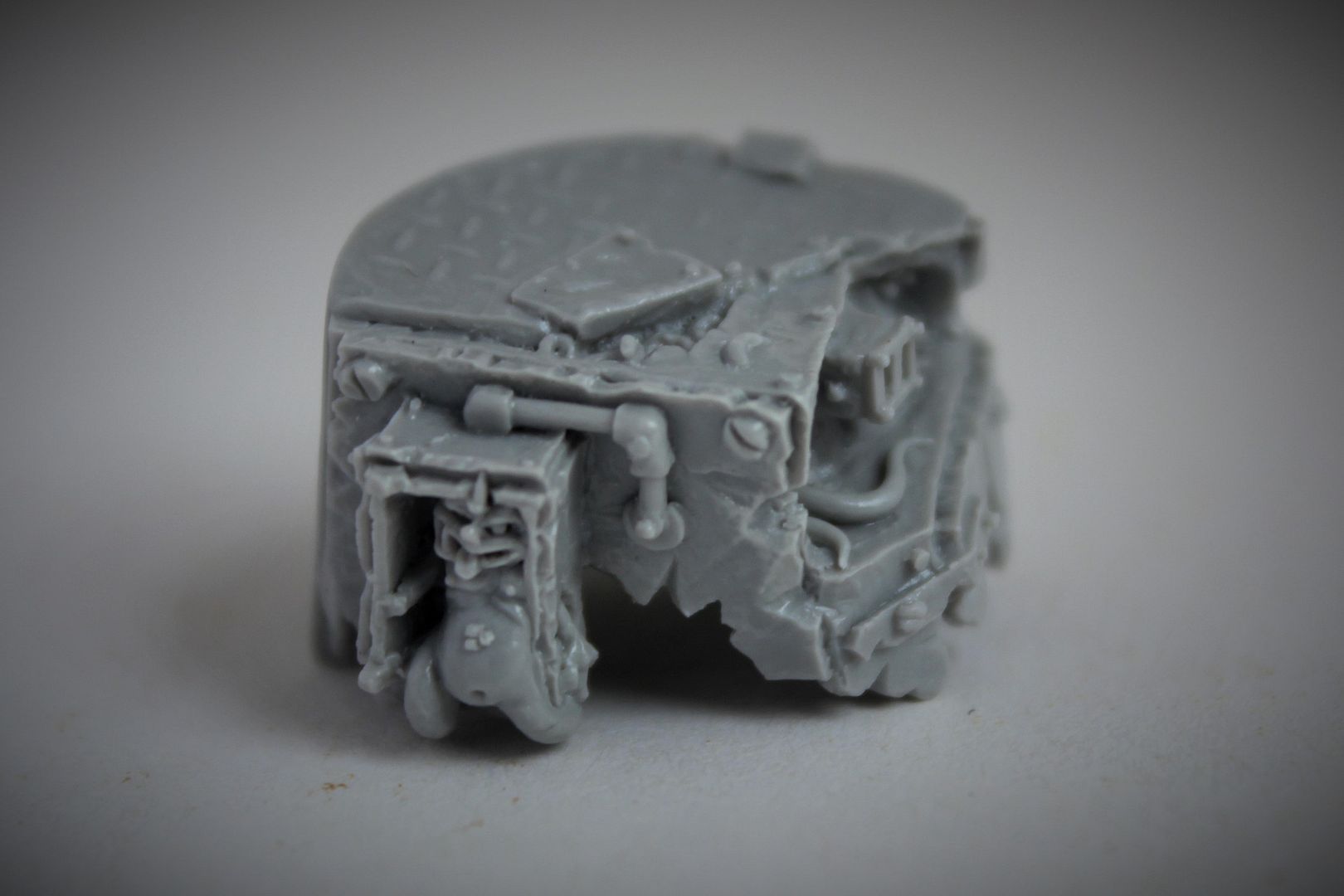 He has really one upped himself though by offering it as a resin kit with two different base sections and a few extra parts so that you could very easily use it to base multiple hero models for you chaos or industrial style models with some real variety!
This is intended as the first in a series of releases should it sell reasonably :) I for one SERIOUSLY hope it does because the possibilities offered by Todd's incredible skills and imagination are endless and awesome!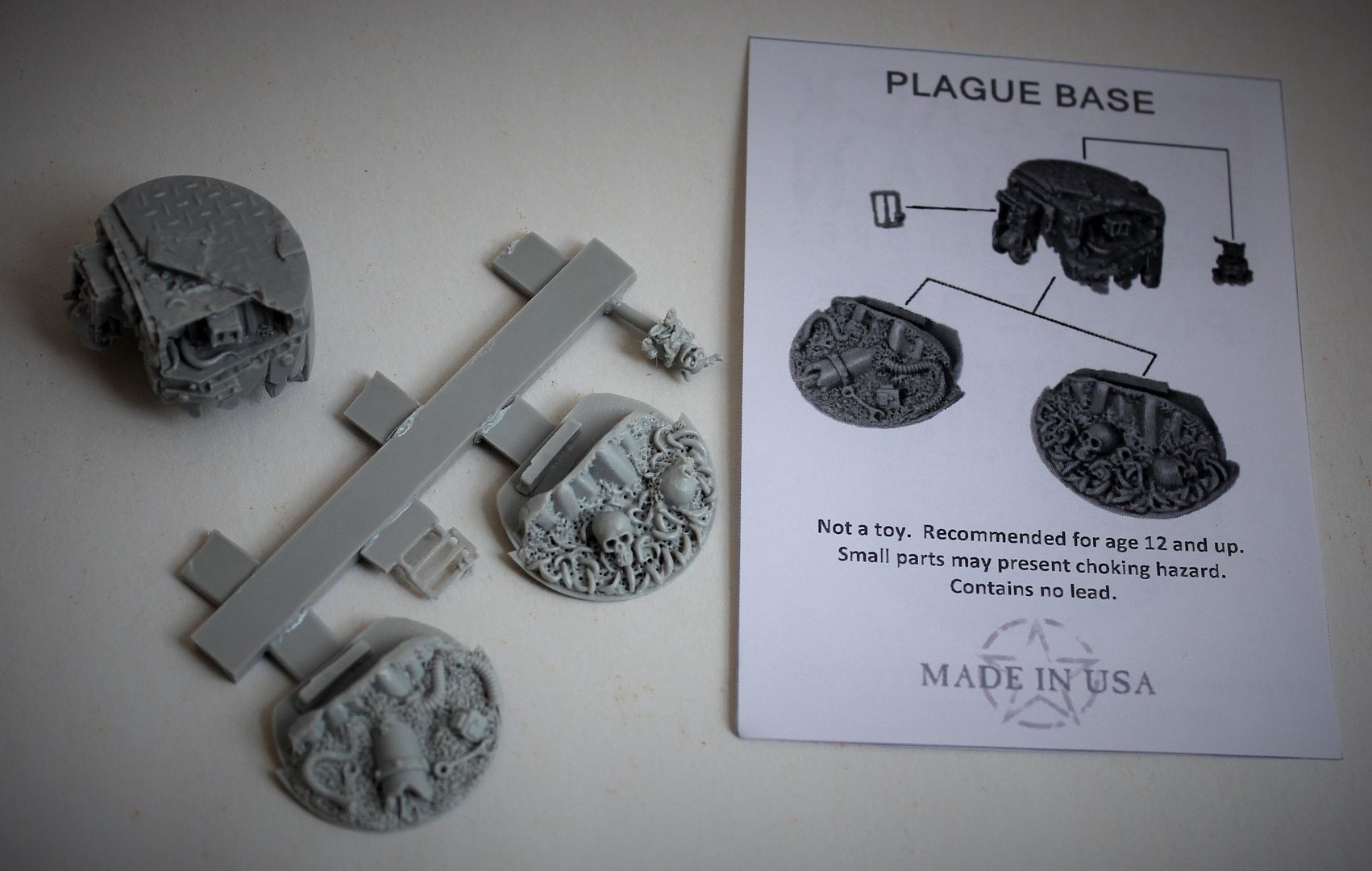 The pieces are super detailed and the casting is crisp with virtually no mold lines. Unbelievably good!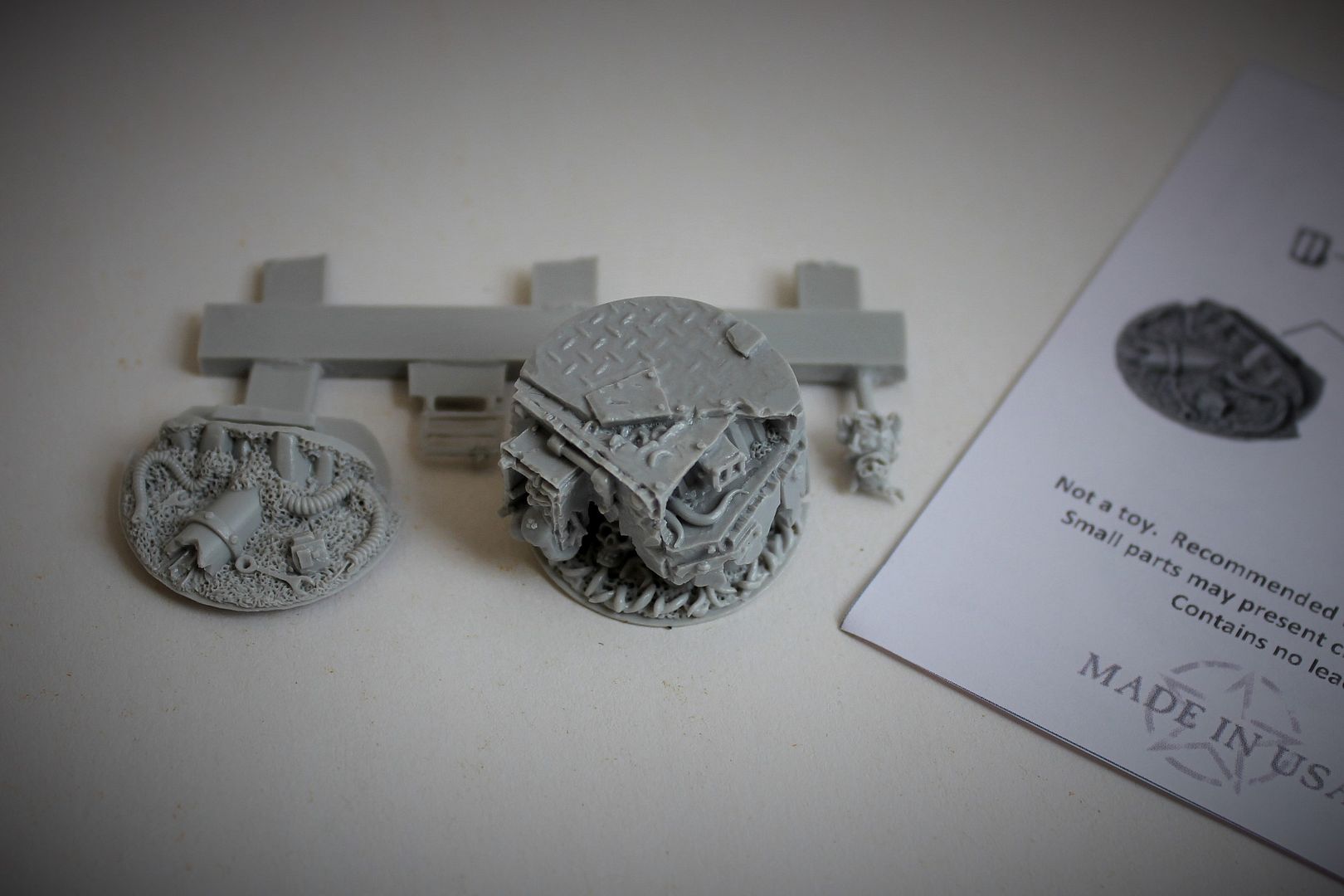 Look to the tiny key on the left hand base if you need any convincing as to how cleanly cast this is.
Awesome stuff - Do check it out, spread the signal far and wide and cheer Todd on! If you buy one of these and use it send me the pics and I will happily show it off here at LITW!
Until next time!