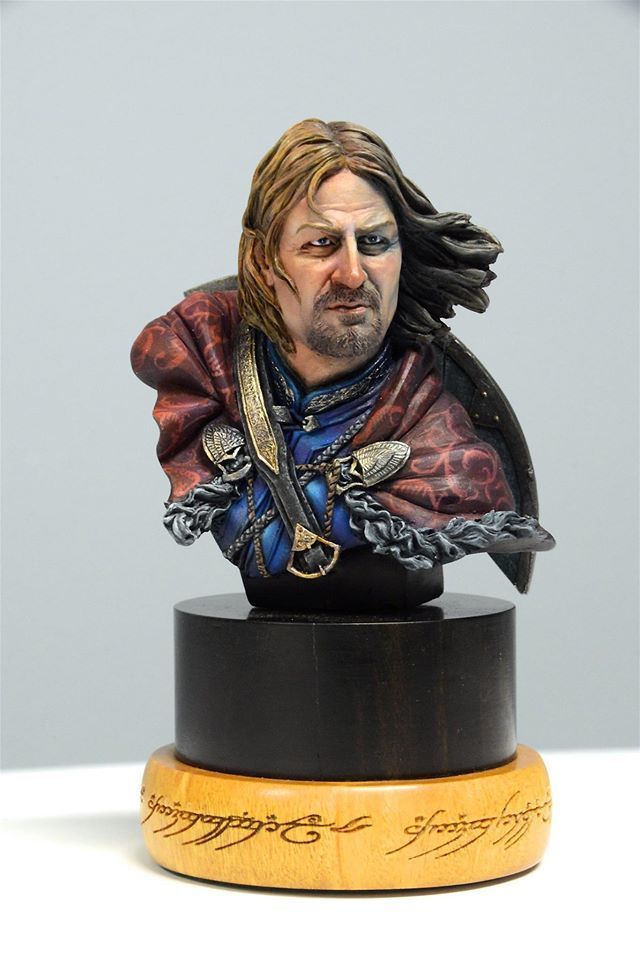 This project is a special one to me. It is the last model my mother and father bought for me before mom passed away, and it is one I know she was particularly proud of me for & impressed with. Mom was one of my biggest supporters and I am really glad this model happened and came together the way it did.
I painted this new (to me) size and format using virtually all new techniques - really stretching myself. I painted it in a way that I knew might limit my success in the eyes of some judges, but I carried my personal vision through and am genuinely proud of myself.
I hope you have enjoyed the articles and that you find the product pleasing and/or interesting.
If you have any questions do not hesitate to ask.
I will be taking this one to several shows this year. Most recently it placed Silver at GenCon and then after a little reworking (thanks to David Diamondstone in particular for his advice and critique) it placed Gold at the incredible
Sword and Brush Competition
in Toronto alongside works by other incredible artists like
Mathieu Fontaine
and Zeno Mladin.
A final thanks to my good friend Trevor Howard for taking these shots :) Enjoy!