So this has been a painfully slow week for me on the "build and paint an army in one month" front (Damn life getting in the way of my hobbies!) But that being said I did make some progress. I managed to get my 6 heavy zoats through the painting process and am nearly done the lord and 4 others leaving me only seven more to go before the competition (plus all the bases, and the diiping, and the 20 bases I have not yet built for the fimir... and the 4 more big bases that I realised I neglected to build........DOH!)
So here they are anyway: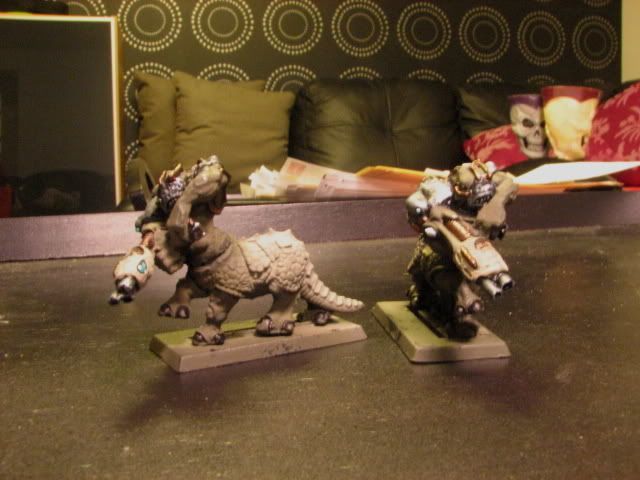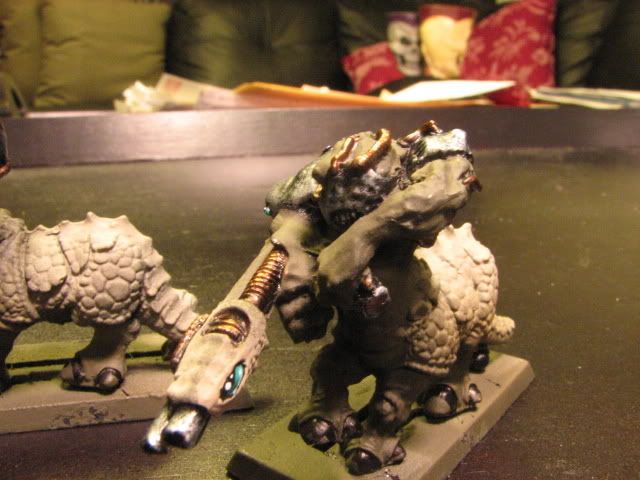 Certainly looking better than the orange monstrosity I showed you last week!
Something else of interest for you zoat fans out there (somewhere... aw come on I know I cant be the only one I lost a LOT of auctions on ebay to some of you!) is the so called "leaping" zoat lower bodies that you can see on some of my models. They are resin aftermarket parts crafted and cast by my friend Jeff Wilhelm of
DragonForge
models. Jeff is an INCREDIBLE sculptor and miniature maker - he has crafted models for several companies and produces a great range of his own sculpting aids, resin bases and display plinths. Please check his site out - it is full of great stuff! If you want some of these for yourself shoot him an email and he may be able to oblige you!
Here is a pic of a bare resin lower body that he did up for me.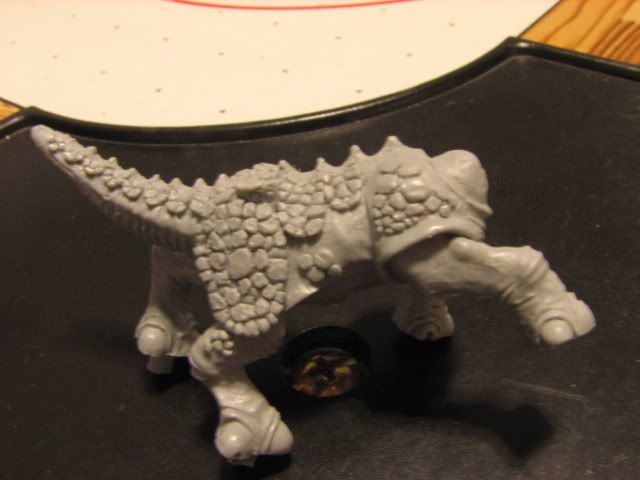 Well thats it for this week - I really need to get back to work on these! Cya Next Saturday :)