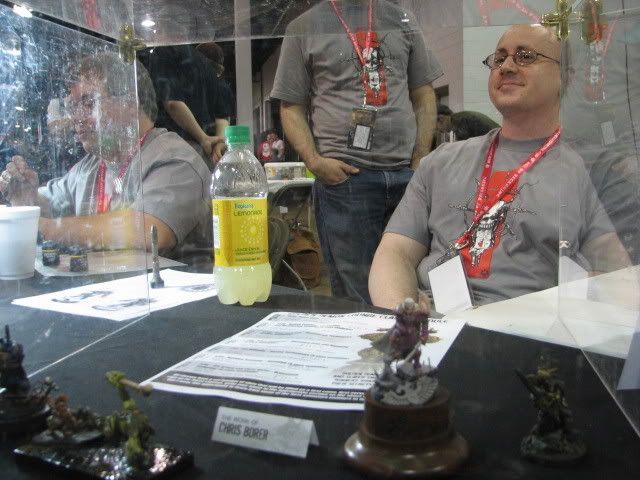 Chicago Games Day was a fabulous time!  Though I was edged out of a demon this time (and hey when you are edged out by Angela Imerie - easily one of my personal favorite painters - and Alex Nemes - there is no shame!) My Chaos Giant looked really great on the day of and earned an honorable mention. I spoke with the judges and several of my comrades and have decided to make a few minor improvements/alterations and enter the improved version in Toronto. One of the main issues with it is that when I attatched it to the base I misaligned it slightly so the feet are slightly suspended in areas where they are not meant to be. I knew that it was a problem going in but was unable to rectify it in time with the materials at hand so I will take it home, rip it apart, try not to cry, and then repaint the base and reattach it properly. I will also have time to make a few small changes, retouch a couple of the horns/spines, reblend a couple of spots and really make it 100% ready for demons.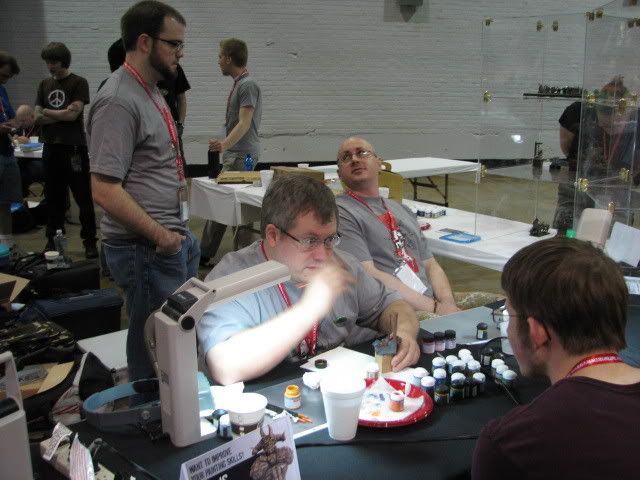 Aside from my entry for demons my day was dominated with the "golden demon lounge" a new addition to the US games days which provides attendees a chance to talk with and learn from award winning painters. This year GW invited Team North America and Members of Team Montreal to participate by delivering seminars on topics like blending, greenstuff sculpting, weathering and scratchbuilding.  This was an unequivical success with huge numbers of people coming by all day long to see our models, discuss techniques and take classes (sign ups for all of which were filled completely by 11:00am!!!).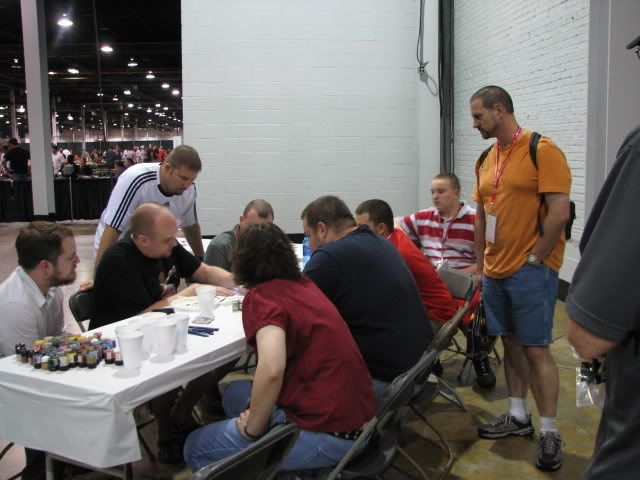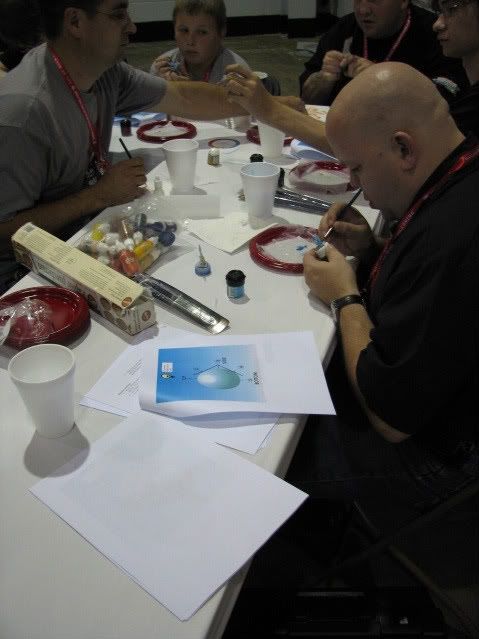 The team members did well overall in demons as well I would like to congratulate Brice Cocanour, Nathan Comanse, Terry Peterson (I LOVED this model),  Angela Imerie (x2), Aaron Wilson, Dylan Gauker (x2)  and especially Chris Borer (x2) for winning his record breaking FOURTH Slayer Sword - quite the cutlery collection indeed! (Damn his lucky shorts!).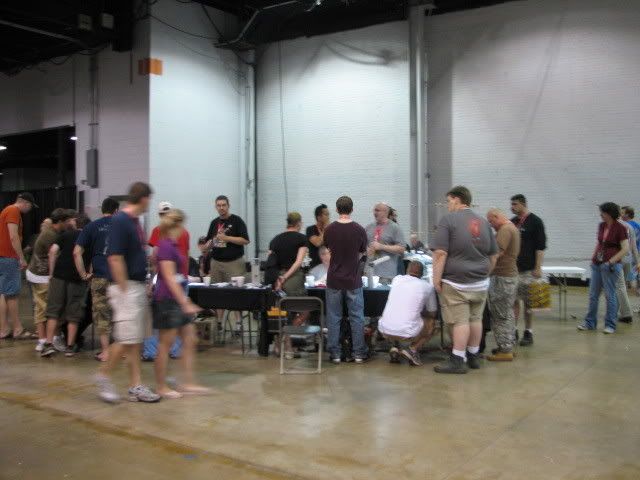 Also to my friends in team Montreal Vince Hudon, Mathieu Fontaine (x2), Alex Nemes, Lionel Labrevil (x2), and Vince Hudon who had my favorite piece of the entire show (though it didnt make a demon) with his incredible and subtle work on the Tau Remora Gun drone - holy heck is it ever cool! And, my loyal readers, I think I may have some exciting additional news regarding Team Montreal in the near future so stay tuned!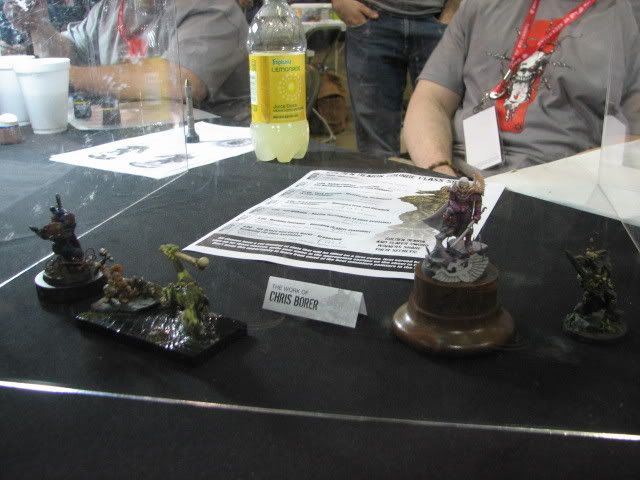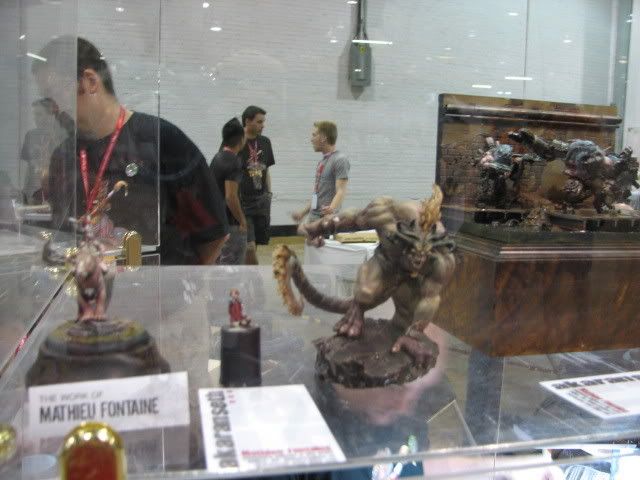 At the same time, it has been brought to my attention that some people find the idea of this group controversial. I would like to remind one and all that we are just a group of friends who were already accomplished competitors who gathered each year to have a few drinks and cheer each other on. Now we are the same people who have decided to wear funny shirts altogether a show of our friendship, to challenge each other to do better and to draw attention to our work.  If not for those shirts we would still be the same group of people just walking across the stage in normal clothes instead.  I had 9 demons before TNA.....havent actually added any since. So to all the detractors out there - keep painting, work hard, find some friends who will motivate you and give you genuine and valuable critique then come and take your best shot at Demons in Chicago in 2009. It is what my friends and I intend to do.  Cya there.