Hello again loyal readers - please dont have a heart attack - 2 weeks in a row - I know it has been a while since I have been on my regular updating schedule but I have cleared up some things on my plate and am back in fine form!!!!
So what you are about to see may well be the shiniest Ork ever!!!! One of the group decisions for this project was that we would all do RMM (real metallic metals) as opposed to NMM (non metallic metals). Since this piece was a one off, I decided that I would try something out that I had been wanting to do for a while. This was a BIG risk - if it went well it could pay off enormously but if it went badly it could suck away a large part of the 6 hours 7 minutes I have remaining to finish this project.
I started out by priming the model using Tamiya super fine grey primer (love this stuff) and then masked all the flesh and leather sections using Doc Johnsons liquid masking fluid. This creates a thin rubber layer that can be peeled off afterwards and protects areas from being sprayed.  Because of the amount of armour I included there was thankfully little to worry about in way of skin and the process went quickly despite the precision required.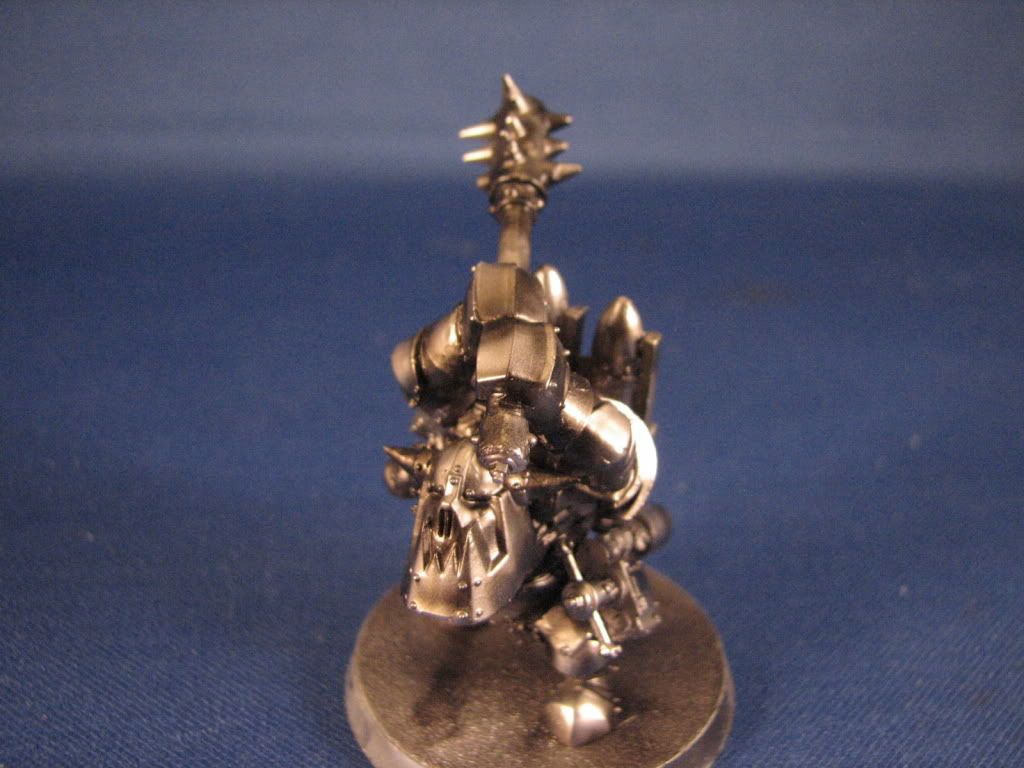 I used a product called AlcladII to create the hyper real metal finish on this model. It requires a black gloss laquer basecoat and must be applied with an airbrush. I used 3 different colours of Alclad - polished Aluminum, Magnesium and Jet Exhaust. I applied this with my badger Sotar 4040 airbrush which is a great precision tool and allowed me to create some wonderful transitions in the metal colour. Im afraid that a lot of this is lost in the pics due to the extreme reflectivity of the finish but I think you can get the idea if you look across several of the images.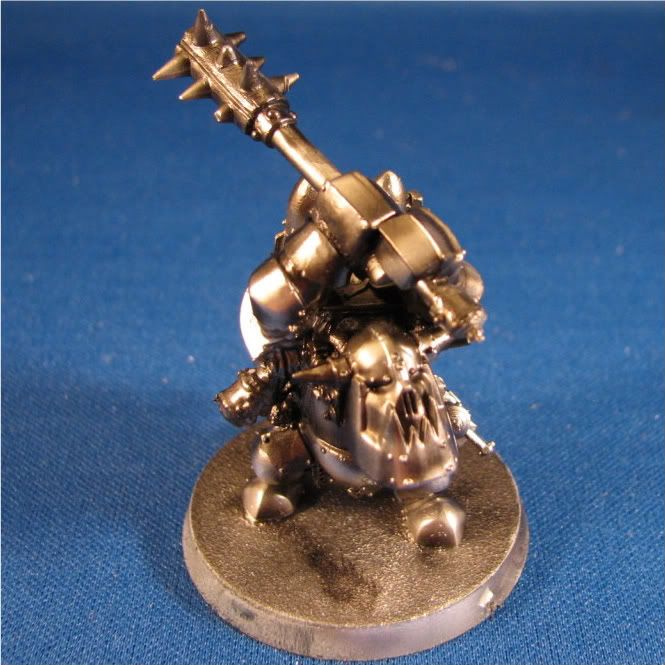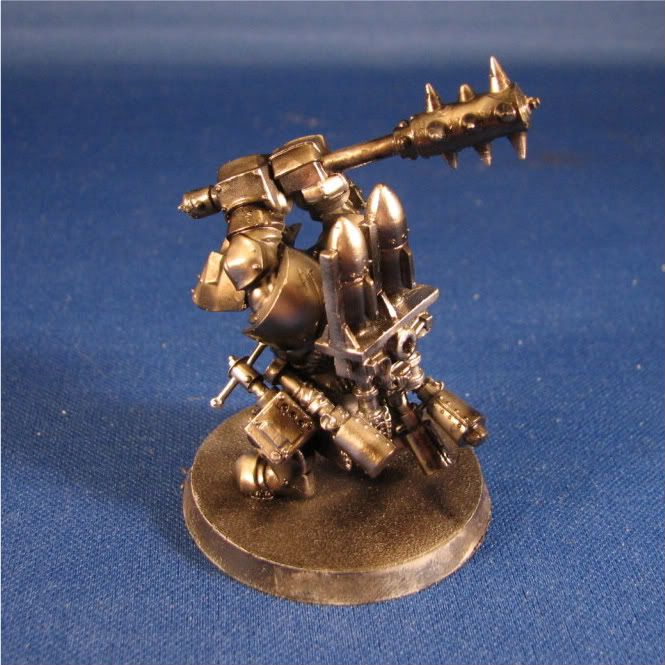 So the good news is spraying with the airbrush really doesnt take that long if you have a reasonable level of skill with the tool and a brush that is genuinely up to the precision task so this cut a tonne of time out of the painting process by giving me prefect smooth blends and a really unique metallic appearance (the model looks like it was chromed!) So between the priming, gloss coat and metallic coats I have approximately one more hour into the project at this point! Therefore I STILL have 5 hours 7 minutes to finish painting and weathering the piece. It is going to be tight - but man is it going to be fun trying!!!!
Cya next week!