CELEBRATING 200 @ LITW
Ok for starters this isnt a costume contest,
and second - that is the WORST PARTY HAT EVER!
How the heck did I get here!?!!?! :)
200 posts and nearly 275 thousand views later and still going strong! Thankyou to everyone who has supported LITW and my hobby aspirations over the past few years. In particular I want to thank my beautiful wife Lisa who has always been my biggest fan even when she doesnt understand what it is I am doing ;)
I would also like to thank my friend Erik "Swordwind" Hildebrandt. He has been my partner in creating The Lost Games Club, The Lost forums (
www.thelostforums.net
), and running well over 100 events (HOLY GEEZ!). I wanted to call him my side kick but he has done more work than me for the club over the past couple years.... So I guess he is kind of Nightwing to my Batman... Not as cool but a hero in his own right!

Final personal shout out goes to my friend, webmaster and graphic designer extraordinaire Stefan Grambart (of GoneTo Ground fame amongst other projects). Without Stefan I dont think I could have made any of this work. Thanks Buddy!
So how do I say thanks? Well one thing I can do is dig into my own, and rather extensive, personal collection of limited edition figures and offer my readers new or old
a chance to win
their choice of them. Something cool from me to you.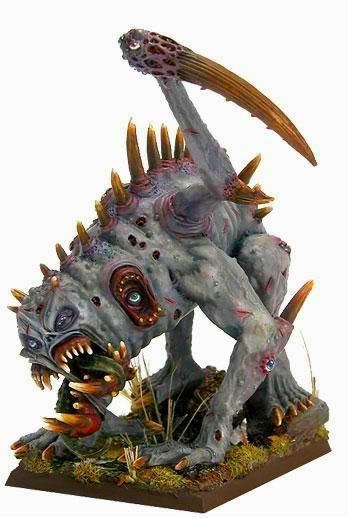 If you want to win you must :
A) Follow me
B) Reply to a post - say anything you like whether it is sarcastic, complimentary or simply a request for something you would like to see. Anyone who has replied to any of my posts in 2012 will be eligible.
Not a requisite to win but I would certainly appreciate if you would spread the word about this as well as I am always looking to share with an even larger audience.
Following my birthday on September 20th I will feed all the entries into a random number generator and send out a message to the winner with a list of the figures you may choose from! Best of luck and thanks to all who enter.
James "TKKultist" Craig - LITW
Coming up - AMAZING NEW PRODUCT, Cooperative project, Warcaster paintjob, Rociante....
PS a special thanks to
Dave Taylor
,
Frontline Gamer
and any of my other friends who have been kind enough to draw attention to this contest and to this Blog through their own cool as heck pages.