So I competed last summer in the Privateer Press P3 Grandmaster Painting Competition and placed first in diorama. (YAY!) This was a pretty big moment for me as, despite my past golden demons etc,. this was my first outing with the P3 and to place on my first time out - especially against such amazing competition - was very exciting. It really motivates me to get back into competitive work and pursuing aspects of the hobby I love the most - notably in making dioramas and vignettes. (my Forgeworld best in show was a diorama, my first golden demon was in battle scene, as was my first silver demon etc, etc. - story telling with models is always a priority for me!)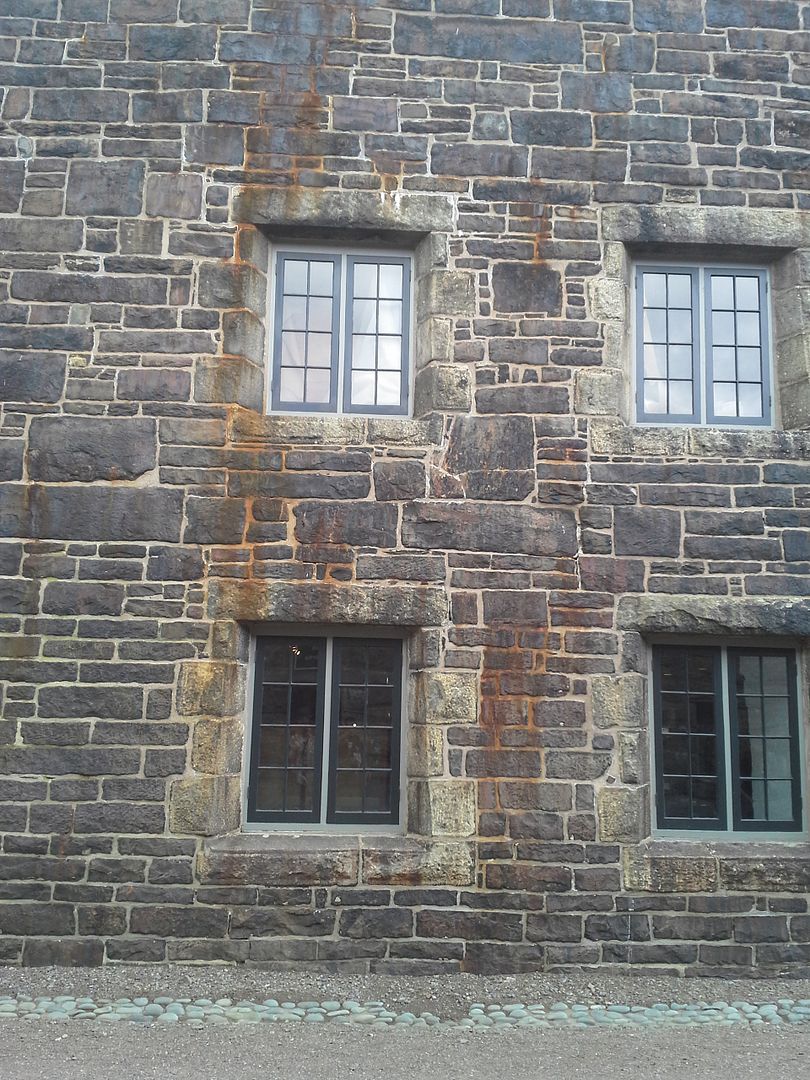 I had a rough idea in mind for my "contract renegotiation" project centering around my spectacular Press Gang exclusive "Gorman Di Sea Wolf " model (thank you Will Hungerford/Diane and all at Privateer Press!) having a less than civilized "discussion" with some five fingers low life types about his contract/pay. With the rough idea in mind I needed to hunt down some reference/inspiration for specific finishes and details. I started with some of my photos of the Fort on Citadel Hill in Halifax Nova Scotia.
I like the grey tones, the oxidation, the greenish cast to some areas - this I figured I could work with! (goes to show that having a file of reference pics can be some handy!)
I also liked this underground bunker picture that I kept from something that came across my facebook. I thought the door could be a good source of inspiration...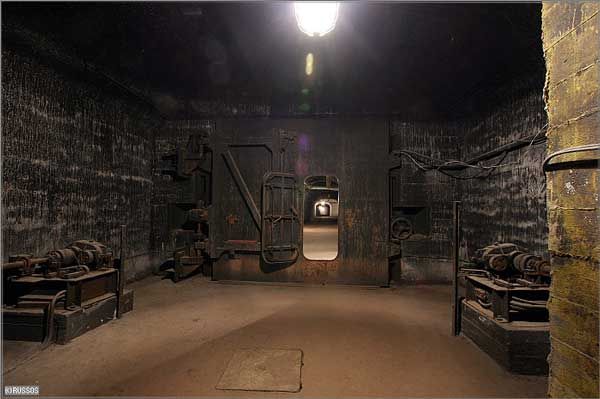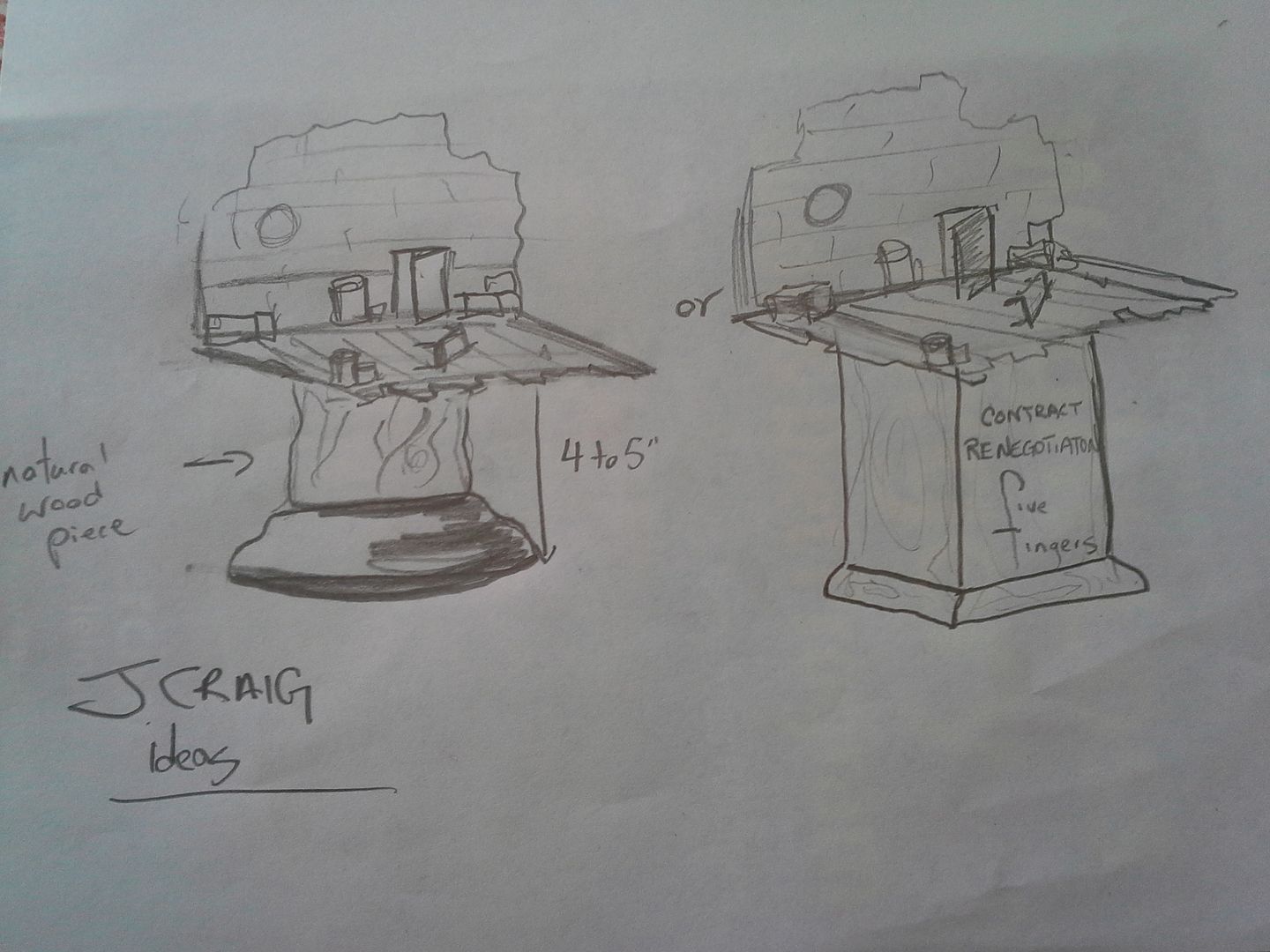 So, armed with a collection of parts, some reference pictures, a rough doodle and a vision in my head it was time to start building!! I actually started with the table my "criminal" types would be using for cover.
I decided it should be a metal table so that I could add rusting effects to it as well. I included a drawer with a wooden bottom, a brass handle and a "hold out" gun hidden underneath the table with its barrel just poking through a tiny hole.
I used a brass strip to make the handle and balsa for the bottom of the drawer with plasticard and tubing and to make the rest of the table with a couple of Grandt Line plastic bolt heads for the feet of the table and a rifle from an Idrian with some brass and putty tie downs.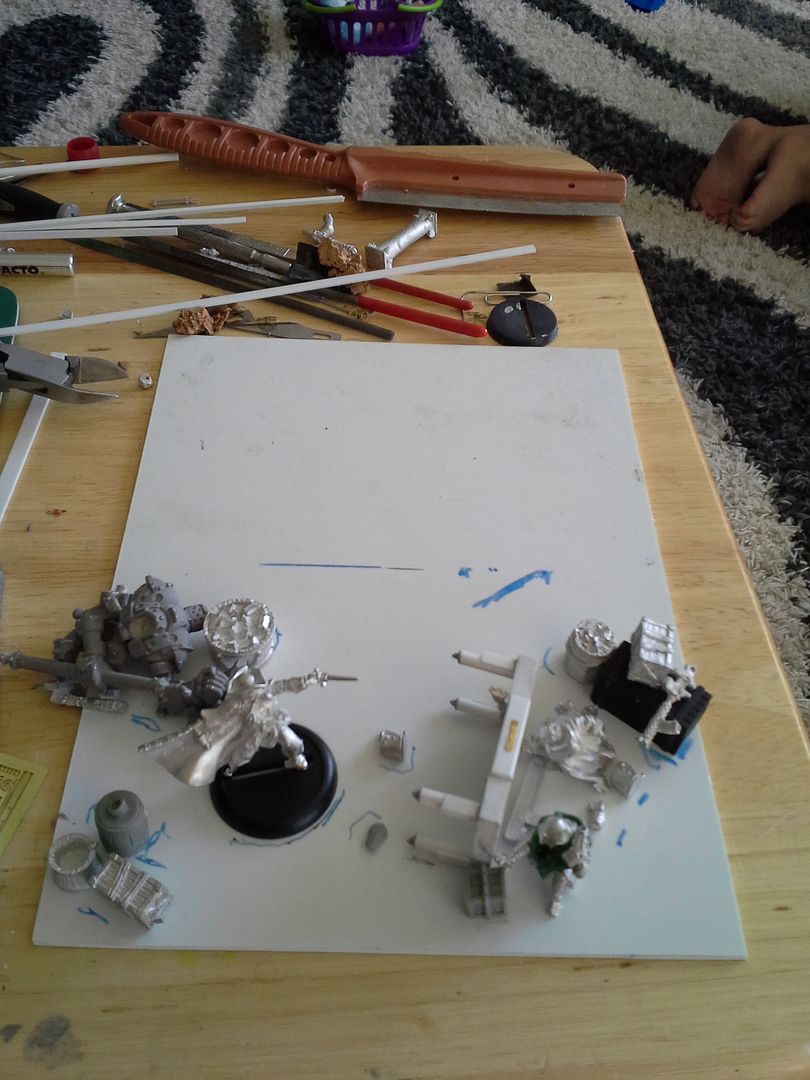 Once the Table was built I took many of the parts I planned to use as well as a few filler pieces from my bits box to do a rough layout on a sheet of plastic - this way I could better visualize my final size and model relationships.
Now that I was warmed up - the real building process was about to begin.
I will post steps each Monday - if you have any questions about steps/methods along the way do not hesitate to ask!
Stay Tuned!