So just a quick update - a couple minor conversions on some of my trollblood models.
I generally dislike too much repetition in the models in my army and try to convert, even in just small ways, to give each model some personality. I still try to stick to the PP conversion guidelines so that I can take them to major events should I wish - and certainly to keep opponents from being confused.
In a 5 man unit like champions there really is no reason for 2 pairs of pseudo "twins" - I decided the best way to deal with this - but still keep them as clear members of this unit - was to keep the easily recognisable heads and arms but do some simple body swaps with other appropriately heavily armoured trolls. Here are the results:
I used a body leftover from a highwayman with the champion head and arms. Base is an insert from the CMON/Micro Art Studios line - I love these and will be using them throughout my army!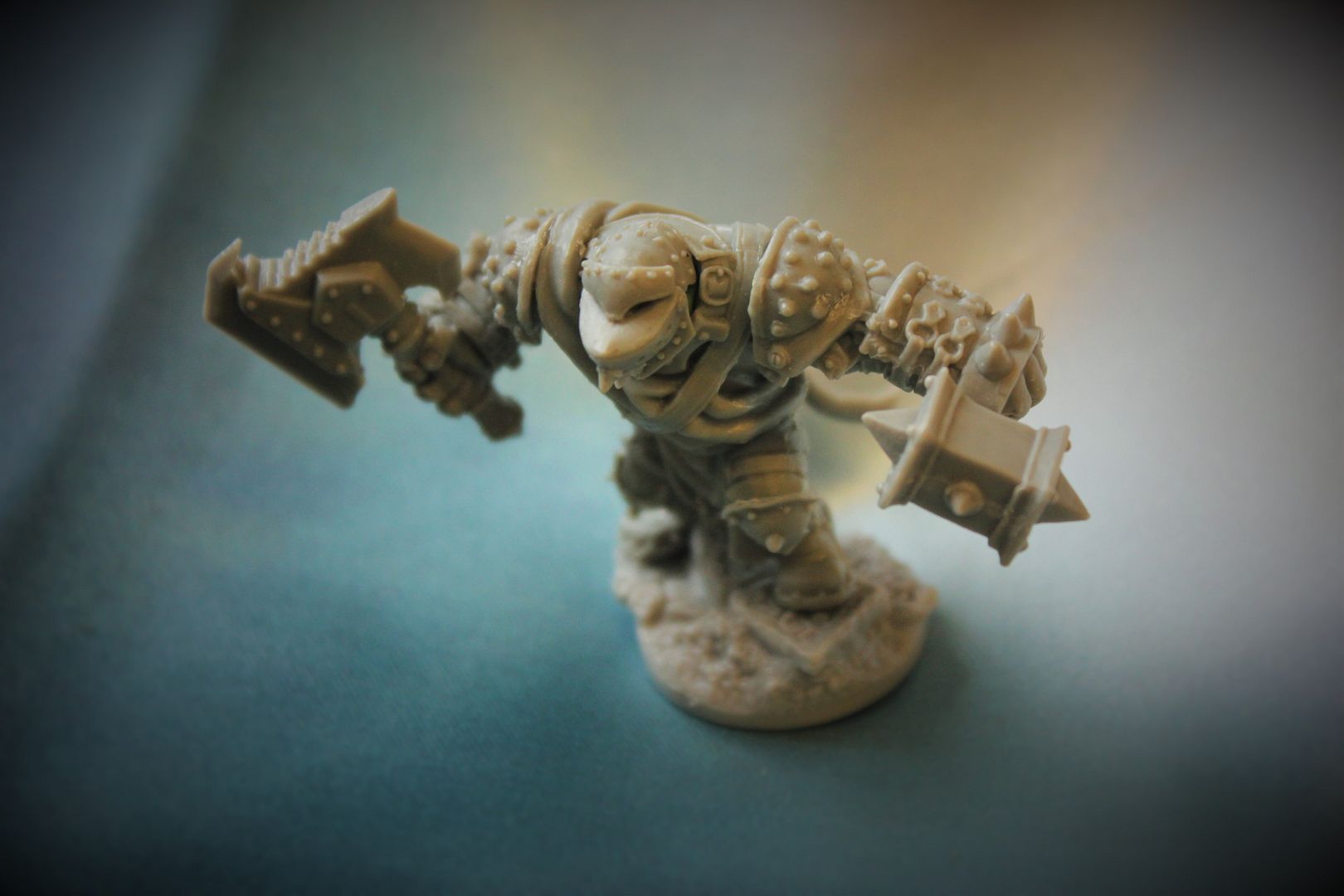 Still a little flash to clean up but looking pretty good :)
A similar body swap but I also did a small weapon swap with this one using the axe from a rover. I think it makes for a more dynamic piece and am pretty happy with my unit now.
Also you might have noticed that this second one is on a base that is too small. When I backed the Kickstarter it came with packs that included a variety of sizes. My plan is to still use these smaller ones with their variety of details but then to fill in the remaining base space with my own textures/fills/etc. So worry not - this will be dealt with!
Final note - The photo background is also new - it is one of the ones I got in a kickstarter bundle from
Games and Gears
a long time ago and then promptly misplaced. Now that they have been found I really wanted to try one. I do need to steam out the folds but am pretty pleased overall with the quality and think they will be super useful!