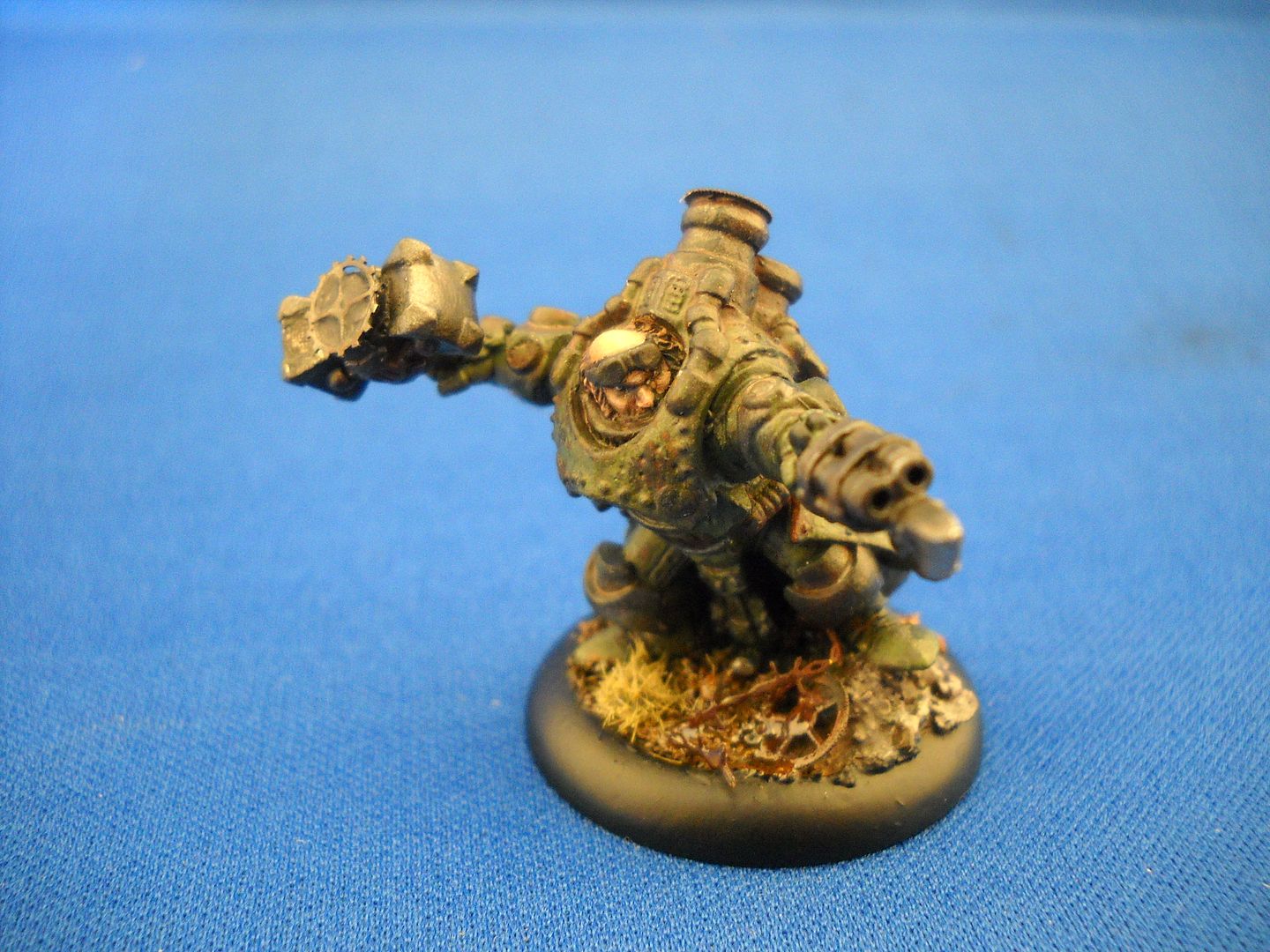 Hey Look - Gorten has a face!!!! Huzzah!
A short update this week as the next step is pretty involved and this one was just simple and fun. I started working on my basing. I like to work in layers (if you hadnt caught that yet) to achieve natural looks.as such I planned to add all the foliage and detail on the bases whether it will be fully seen in the end or not. I use my Forgeworld Best In show diorama as a great example of this - I have rows of fully built/stitched and detailed sandbags that cant actually be seen - but the ones that can just peek out from behind the iron bulwark showed the judges that I wasnt cutting corners and they were just as good as all the rest. Attention to detail is
where it is at! I believe it is better to have something unseen then to finish up and find a void that should have been/could have been dealt with earlier!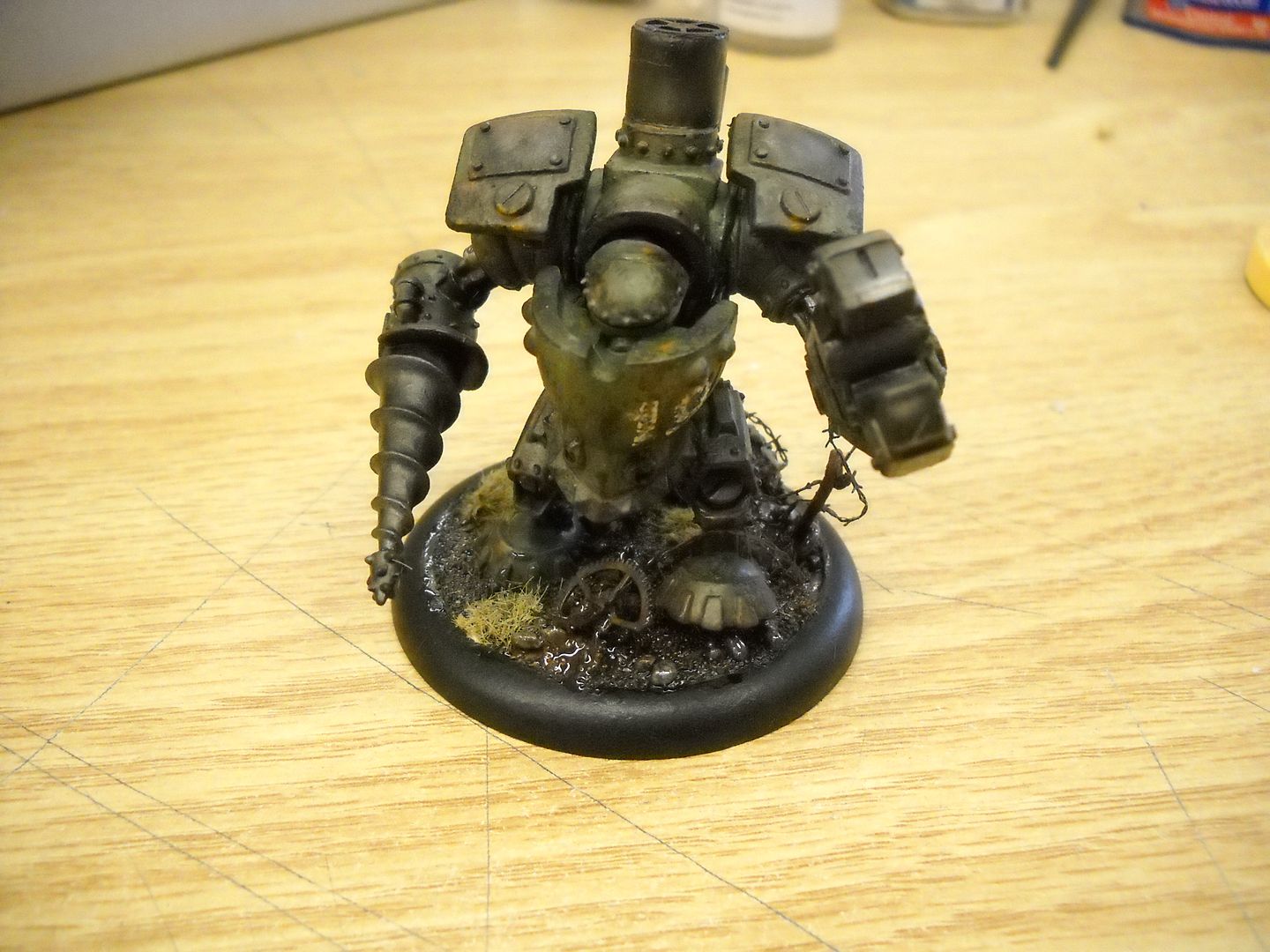 I painted the cork rocks using GW Charadon granite and the light GW foundation grey (Fenris grey?) and a combo of VMC SS Camo black brown and GW Bestial Brown on the base sand/gravel mixture. I mixed a little AK winter streaking grime with thinner and my dead static grass to add a little variety of colour and then attatched some small clumps of this reasonably natural looking dead grass to the bases (looks like my lawn during most of the year!).
Early on I had embedded some corkscrew supports for barbed wire and now took the chance to string them as well. I then added more spirals of wire to several of the other bases. I was really quite pleased with the overall effect. I then took some small twigs and added them as well to really add to the layered wilderness/battlezone look. Lots of texture and these looked incredible. I could have and mabey should have left them alone at this point but I had already committed myself mentally to adding yet one more layer - Snow! Again pushing towards new techniques and pure exploration I added a layer of clear resin "water" to the bases, this will help create the effect of slushy snow that I will describe and show in my next post. And it is on that note that I will post a couple more pics and leave you until next time!!!!
NEXT WEEK: LET IT SNOW!