Double your fun! Every Year my club runs a team event where two players work in tandem to battle twoother players. This event is an enormous amount of fun each year and is by far our best attended event of the year.
Here are some pics from the event and, should you want to see more,
HERE
is a link to a few more.
No the coffee cup does not represent a deepstriking Carnifex, The Coke bottle on the other hand....
In the Grim darkness of the future there are really big group hugs.....?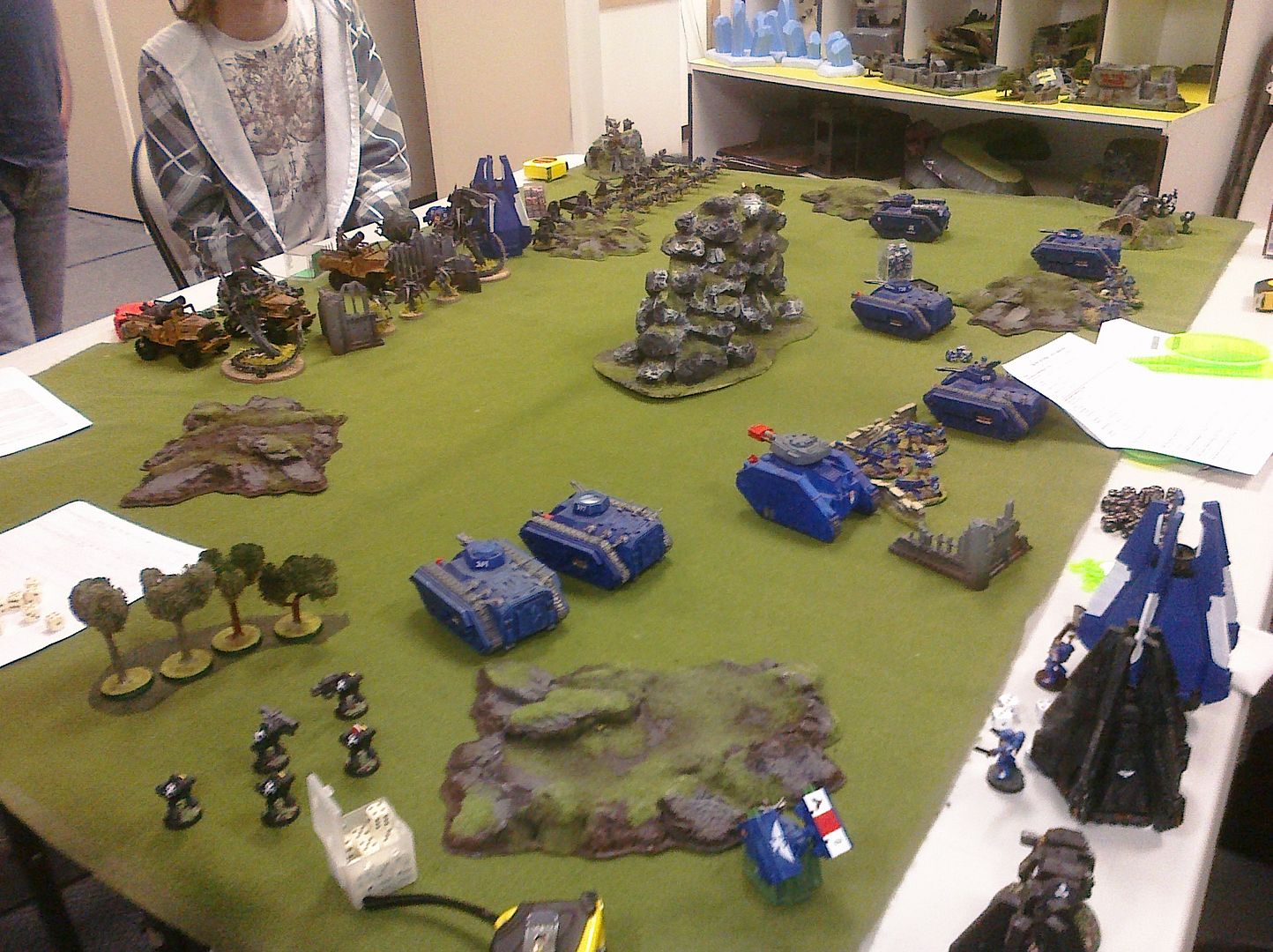 Yep, you can fit that many guard in one half army....
More pics after the "read more" jump ;)
BOO!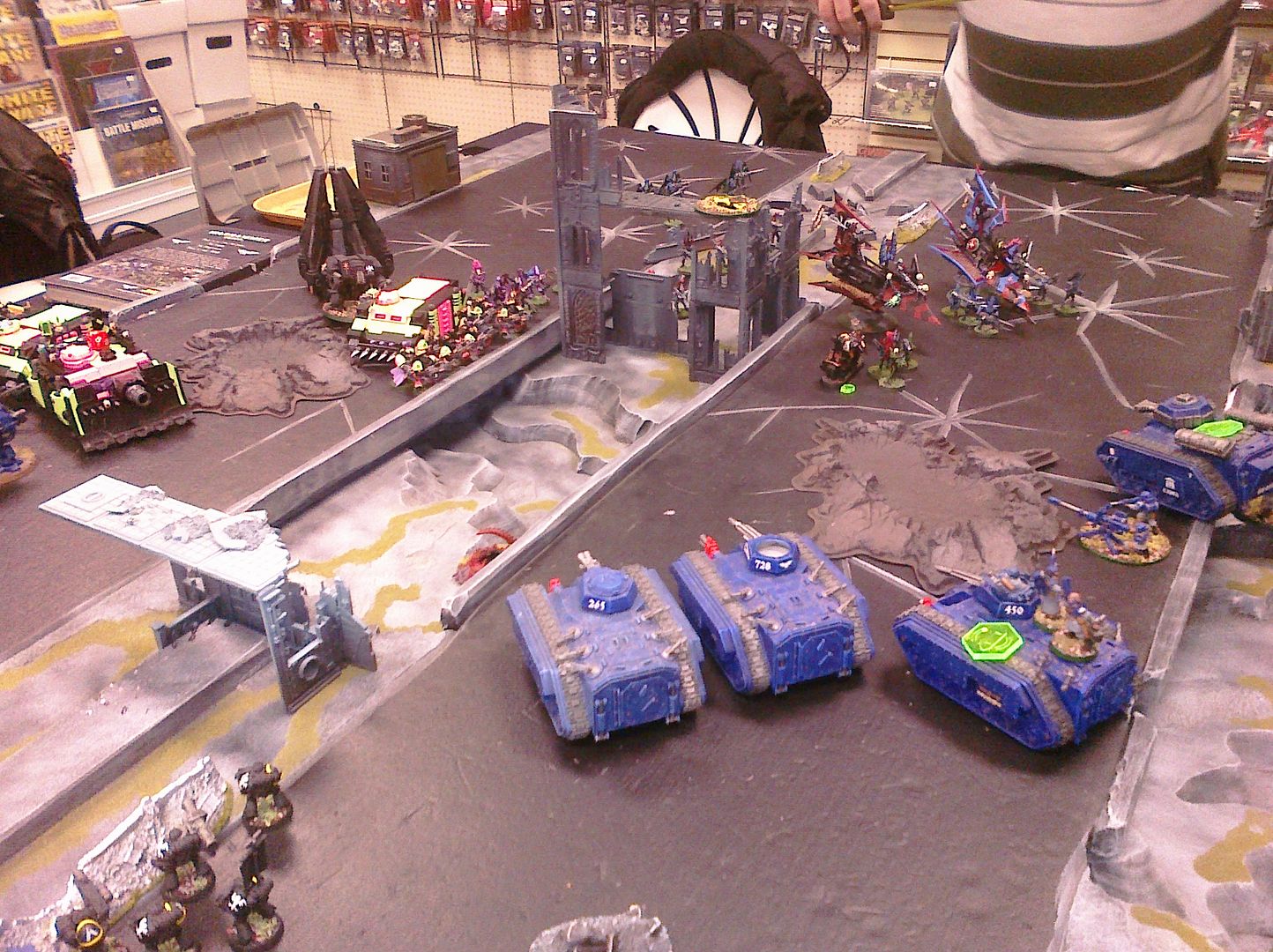 Thanks to all who came out to play. I was particularily impressed with Tommy's awesome Traitor Guard models - I hope to do a picture set of them for this site in the next while! Also Stefan Grambarts Orks were looking really promising. You can check his stuff out on his Blog
TANKBRUSH
(also in my links section) See you all again soon!