Gorten.... at Games Day? Yep - neat huh?! See one of the great things about GW's Painters area is that they allow us to show off our craft without prejudice - meaning I was able to bring along several recent example of my work even though it wasnt GW IP. Though inelligible for the deamons, I was still able to bring along the Rhulic models I have been working on recently and really use them as finished examples of the weathering and damage techniques I was demonstrating on a GW Rhino model throughout the day. Admittedly it caused a few gasps and drew a bit of surprised attention from several gamers - but all in all it was clear that they were just great examples of painting techniques. It was really awesome to have several people come up and tell me that they had followed the creation of these on my site - and all felt they were even better in person. That is a very satisfying thing to hear.
Hey Baby.... wanna see my Grundback blaster? ooooh yeah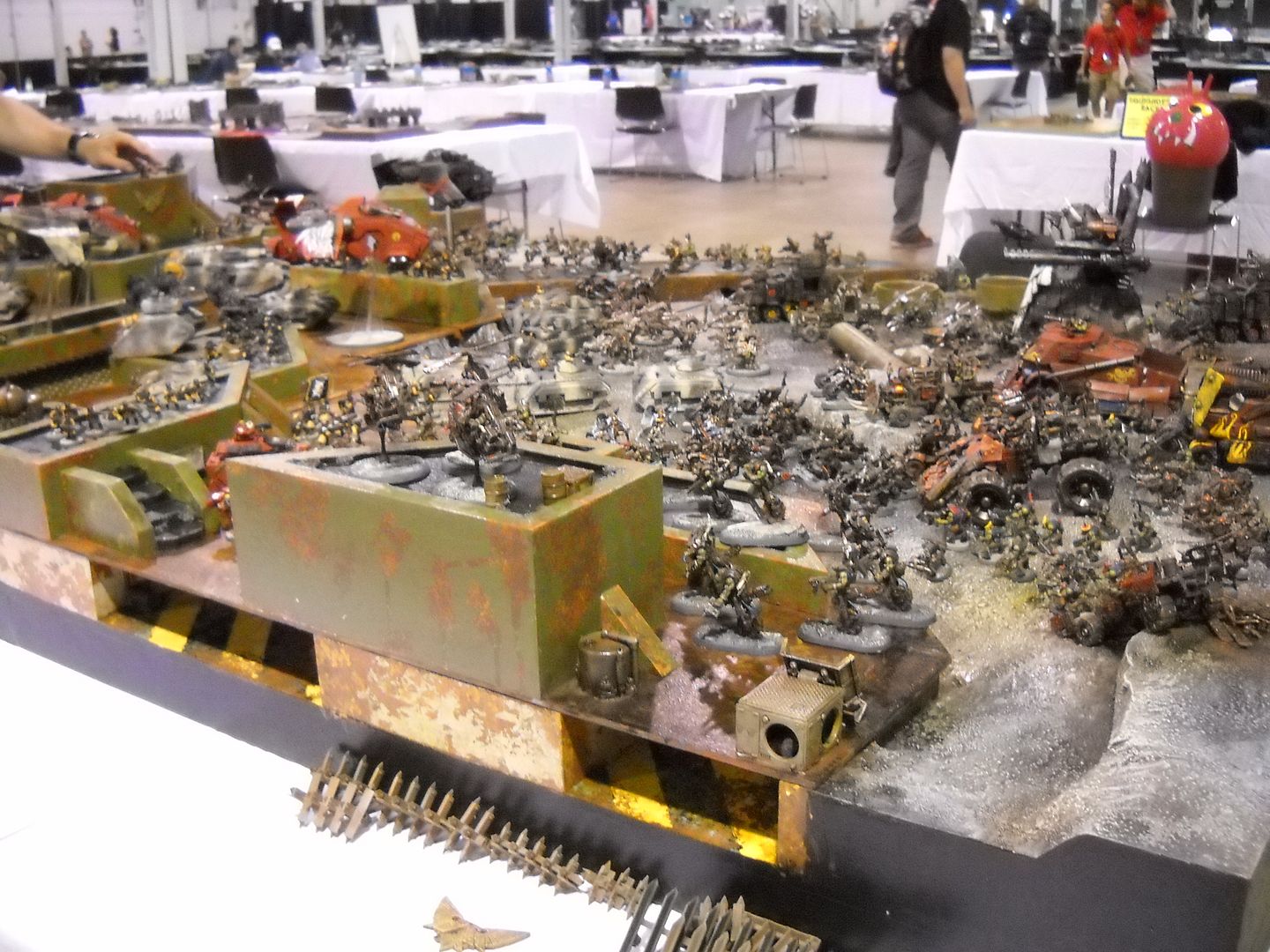 I had a preliminary discussion with Dave concerning future fundraising and look forward to being involved in an upcoming project. In the meantime - enjoy the below pics of this incredible display. Do note,
however ,that there is one miniature of note missing from the table - Chris Borer's masterfully painted (and sculpted from scratch) master of Ordinance which won a Golden Demon award was actually a part of the imperial guard army!!!!!
One of my favorite pieces in the army - I want one for my tank Company!
I think this shot nicely shows how well even the hordes and hordes of Ork Boyz were painted!
Looking through my pics I have a few more left which I will round up into a scenery and terrain discussion post for the future. Next week I will run a post about the development and painting of my Golden Demon entries as well as my latest Warmachine escapades!
Till then!