So John has his B1 Bis in paint - and looking some seriously good by the time I get mine mostly assembled - DANG! That being said - I am quite pleased with the level of detail I have managed and the research I have done has served me well thus far so all is well!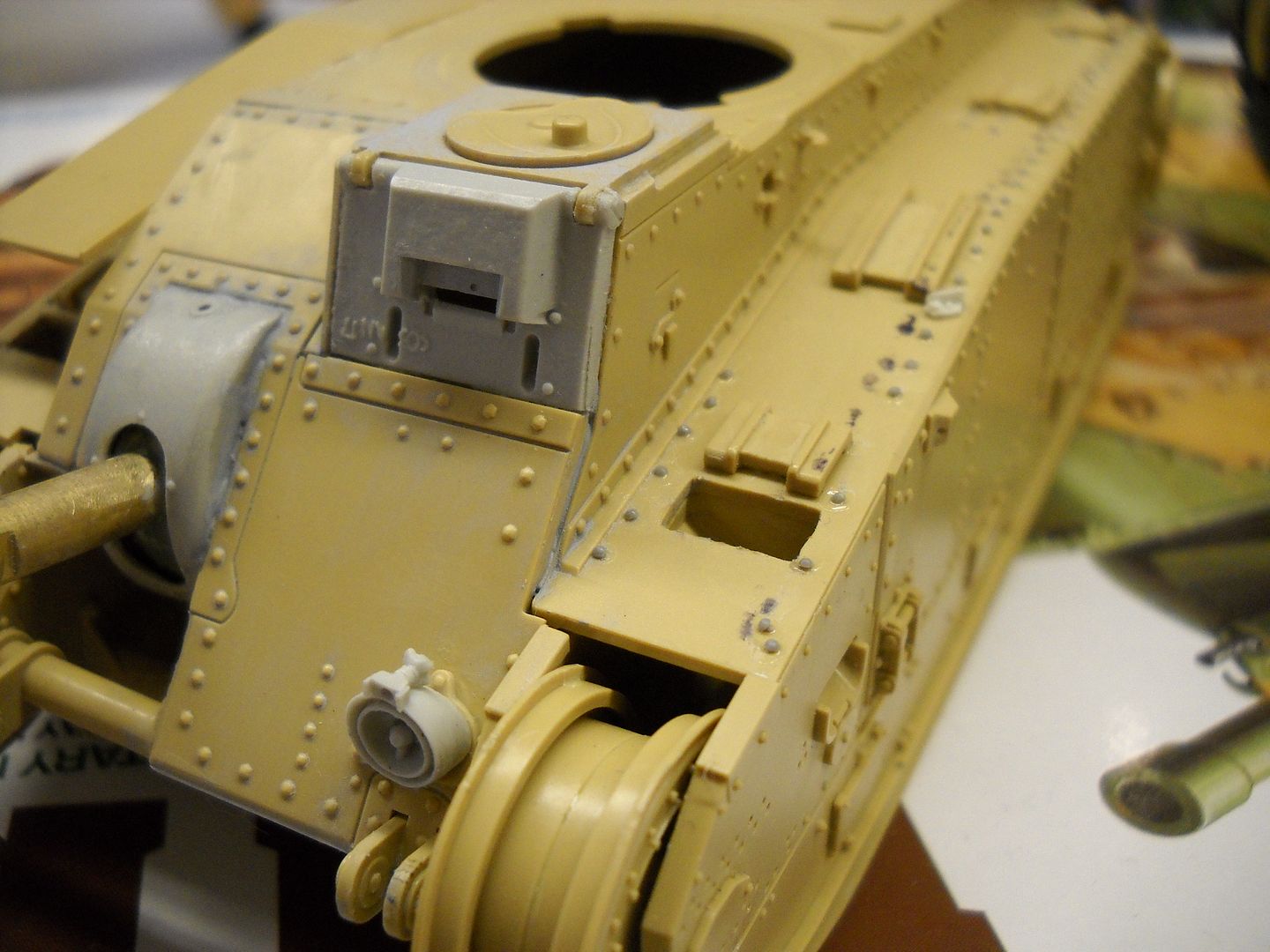 Also the front gun housing with the proper bolt pattern and the resin eadlight with the nice ardware detail. You can also see where I have used Mr Surfacer to seal some of the seams. This is really neat stuff for texturing or filling and I found that it cleans really nicely with a bit of alcohol. Also you can see that the mudshoots have been opened and small resin mudscrapers were installed. I actually lost one of these but was able to remake it using a piece of resin sprue and two more little rivets shaved off of a 40k kit.
small brass hex bolts. Here they are just before I glued it all up.
I also discovered that different models had different angles where the front plates of the tank meet. From best I can determine this was the correct angle for the specifc tank that I have settled on.
COMING SOON: more tank action, more beastmen, a WHOLE WACK of more warmachine, pics of my golden demon entries, a mini build log for my thunderbolt!, even more warmachine, oh and a smattering of warmachine to booe!